Objectives and Importance of Advertising
Advertising is the most innovative field in Marketing. More businesses are now using advertisements to introduce a brand/product, build a brand, create awareness/demand, increase sales/profits, and more. As such, advertising has become so popular that many people are unable to differentiate it from marketing. However, their objectives are entirely different from each other. 
Often, it's the objective of advertising to communicate between the brand and the customer. Before digital marketing and advertising came to life, communication was one-way. With advancements in technology, businesses are using digital advertising like sponsored ads to enhance two-way communication. 
That said, let's go in-depth about the objectives of advertising and its importance in an organization.  
What are Advertising Objectives?
1. Brand Building
Let's face it- the value of a brand is automatically enhanced when frequently advertised. Not only that but also when the brand delivers quality products and fulfills its promises. That aside, you can build your brand through BTL and ATL campaigns. 
The objectives of advertising tend to vary from each brand. Popular brands like P&G usually invest in brand building to increase the value of the parent brand. This ensures that the parent brand remains untouchable even if the other brands are affected.  
Recently, Maggi was prohibited due to high lead content. However, this did not impact the parent brand Nestle and neither its other brands like Nescafe. Reason? They had established their brand building and were not dependent on the parent brand. Quality products formed this brand, and they did regular advertising to connect with the audience.  
2. Introduce a Brand
Brands often include a collection of services, so they are marketed as a brand and not as an individual service product.
For example, Uber promotes its brand and introduces that Uber has begun servicing customers in a new market. They market their brand and their presence in the market instead of marketing an individual service product. 
3. Introduce a Product
Most startups opt for advertisements to introduce a new product in the market. This can be done by incorporating new brands into existing brands.
All you need to do is survey the market on the current trends to find advertisements for your new products. In this case, the objective is to inform customers to check out the company's latest products. 
4. Creation of Awareness
According to the AIDA model, the main aim of advertising is to attract the most audience engagement, which is less of creating awareness. Advertising should attract the attention of your audience and make them aware of the products in the market. 
A good example of awareness campaigns includes Bank ads, ads advertising the benefits of saving or benefits of having credit and debit cards. All these aim to create awareness while attracting the attention of people. 
5. Creation of Demand
One of the main reasons for advertising is to persuade customers to buy and use the product. Therefore, advertising also aims at creating brand awareness and demand. When it comes to promotion, look no further as it's the best option to introduce a new product or service. Most importantly, the advertisement should be convincing and effective to persuade the customer to switch from the existing brand. 
6. Switching of Brand
One of the primary objectives of many advertising campaigns is to attract more customers. This is often referred to as brand switching. You can do this by conveying a compelling message that persuades the potential buyer to shift from his existing brand to your brand. 
A good example is the telecom companies that introduce plans and strategies to attract customers, after which they advertise these strategies in the market to persuade customers to switch brands. 
7. Product and Brand Recall
This is one of the critical factors in the actual purchase of a product/service. Of all the advertising objectives, one objective is to recall the brand with the users in mind. Such include premium brands like Gucci, Ralph Lauren, and Hermes. These brands are considered premium due to the premium product line, including high prices, that are often acquired through premium ads.  
For example, Kent company tailors all its advertising on its purification ability. They take pride as the masters of water purifiers. Their repeated advertising builds the product and brand recall in the users' mind, positioning themselves as the top-selling company in the water purification segment. 
8. To Increase Sales
This is the most obvious objective of advertising. More often, this objective is acquired through advertising. However, it can fail if the campaign is irrelevant or the audience isn't targeted correctly. 
Even so, there are tons of seasonal products that monitor sales increments through advertising. For example, ice cream brands advertise excessively during the summer because they know that advertising will enhance sales. As for the winter season, they don't invest in advertising due to the low demands. 
9. To Increase Profits
With a well-communicated value and increased sales, rest assured of increased profits. And because this is a primary objective for every business, it would be best to consider advertising as an expense or liability. It's an investment for a production firm, just like brands are investments.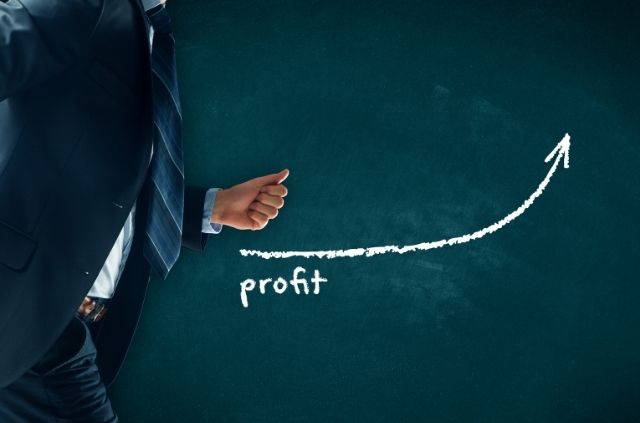 Brands like Siemens have invested too much in advertising, boasting their German engineering. As a result, they are reaping huge profits from whichever segments they run or the products they sell.
10. Call to Action
This is a common objective of digital advertising and digital marketing. Usually, brands will invest in social ads, link ads, and banner ads to make their potential customers take action. This can include filling up an Email form, participating in a survey, watching a video, clicking a video, among other examples of a call to action. 
Some brands use ATL campaigns for advertising. In such a scenario, make your customers watch the ads halfway through, after which you can attract them to your YouTube channel and prompt them to take action. This is often an objective of advertising; however, the actions will vary depending on the marketer's goals. 
Importance of Advertising
1. Crucial for a Launch
Advertising is essential for the introduction of a new product, service, or idea in the industry. If the product's advertisement, service, or idea in the picture is done correctly through the right channels at the right place and time, it can attract a significant number of new customers. Also, it enhances the chances of capturing the target market while increasing sales.  
In addition to launching new products, you can use advertisements to announce an upcoming event. Often, advertisements are open invitations that enhance the chances of attendance; otherwise, people may not turn up. As a result, the event may not turn up as expected. Advertising an event will mean publicizing it, thus a fruitful event. 
2. Increases Sales
Advertising evokes an interest in the advertised products and services. Similarly, interest generates demand in the marketplace, which eventually attracts more sales. So you see, advertisements are worth investing in. 
However, it would be best to maintain a price-quality ratio to keep up with sales growth. This should continue along with running ad campaigns. 
3. Helps in Building a Brand's Image
Advertising enhances honesty, which helps in building a brand's image in the industry. Similarly, repeated advertisements increase the popularity of branded products and services compared to one-time advertising.
Also, these brands tend to earn most people's trust because they are made of quality raw materials. As a result, the demand increases in the market, as well as sales.  
This increase in popularity and trustworthiness enhances the brand's value, which eventually boosts sales. It can also help in building the reputation of the branded product or service. 
4. Generates Employment
Advertising companies are rapidly growing, which means that they need more advertising savvies to help them with client work. Every advertising project requires high skills, and they must be completed within the timeframe given.
To meet the increasing demand for client work, advertising agencies hunt for more professionals who can consistently deliver high-quality results. In a nutshell, advertising creates more employment opportunities, but only for the right candidates; who can think critically and have a passion for what they do. 
5. Monitor Demand and Supply
Getting results for clients through advertising will prompt more people and companies to order for advertising services, leading to more demand. The increasing demand for advertising services must be fulfilled with the same supply of these services. As a result, advertisers must consistently monitor demand and supply to know what demand is needed. 
If advertising companies or agencies cannot meet the demand, clients will lose confidence in the services, leading to lower demand. If this happens, advertising agencies may run losses, and money spent may never be retrieved. That is why advertisers must monitor the demand to know whether such demands can meet the supply. 
Conclusion
Advertisers are responsible for speeding up a business's growth through advertising to create awareness for the target audience. Advertising is also essential in helping customers know that some products or services will help solve their problems. Even though every company will advertise their businesses, customers still can choose what brand to use.