What is a Business Letter? 
Employees, managers, clients, and potential customers are more likely to receive a business letter. A business letter is a formal communication document used to pass information from one company to another or from a company to its clients, employees, and other stakeholders.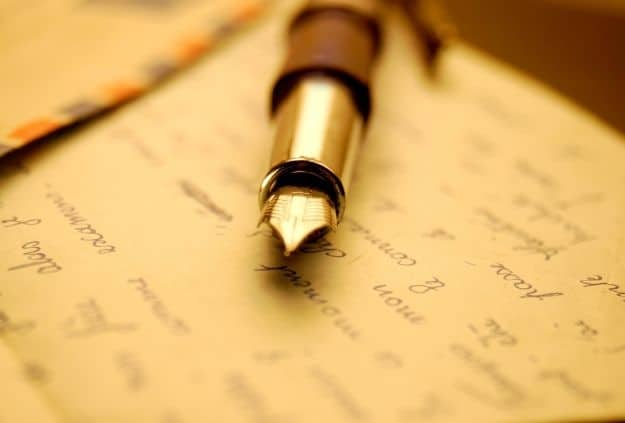 A business letter must address a specific person or group, have a clear and brief aim, be persuasive, and conclude with a specified goal.
In this post, I'll take you through the definition of a business letter, its importance, different forms of business letters, and their significance. Heck, I'll even walk you through the procedures and tips for writing a business letter. So without further ado, let's dive right in.
What is a Business Letter? 
A business letter is a formal, professional letter that a firm sends to another or its clients, employees, or other stakeholders. Although business letters display professionalism and class, writing them can be time-consuming, especially if it's your first time crafting one. That said, below are some of the importance of business letters.
Importance of Business Letter
Sending business information—Letters are the most cost-effective and practical method of exchanging data. With the help of letters, executives may simply convey information to consumers, suppliers, investors, government agencies, regulatory bodies, and others.
Developing and keeping business partnerships—A business letter is essential for establishing and maintaining commercial relationships with various parties. They bridge the gap between a company and its customers, suppliers, creditors, and other stakeholders.
Market creation—Circular letters are business letters that aids in the development of new markets for goods and services. This letter informs the buyer about the products' utility, features, and usefulness and encourages them to purchase them.
Cost and time saving—Business letters save both time and money by allowing busy executives to avoid contacting their clients and other interested parties.
Maintaining confidentiality—Business letters aid in the confidentiality of information. The sender and receiver only know the message contained in the letter.
Formal agreement—A business letter serves as a formal agreement between the buyer and seller.
Transactional settlement: These commercial letters are critical in the establishment of business transactions. 
Selling Incentive Sales—You can use these business letters to provide consumers with sales incentives. Sales incentive letters are used to offer long-term consumers refunds, vouchers, or special deals.
Developing Relationships—You can also use development relationship business letters to compliment or thank business partners or customers. A cover letter delivered with a report, for example, can inform business associates about the report's contents.
Lost Customer Letter Format—A corporation may write a letter to a "lost client" or someone who hasn't bought anything in a long time.
Importance of Different Types of Business Letters
Business letters can be used for positions, teach agreements, or make objectives impossible to achieve through direct conversation. 
Besides, business letters construct a company character that reflects the organization's ideals and professionalism. 
According to Colorado State University's Writing Studio, a well-written business letter should be objective and easily comprehended by the reader.
1. Employee Letters and Correspondence
Internal communication is the correspondence between a company's management and its employees. Depending on the conditions, preferences, and style of a company's management, employee letters might be formal or more casual in tone. These letters are essential for keeping everyone on the same page and on pace to achieve their objectives.
Employee-employer correspondence includes memoranda, termination letters, project proposals, retirement and resignation letters, and recommendation letters. Each creates a written record that can be referred to when needed and utilized as evidence in court cases, such as when an employee sues a corporation for wrongful termination.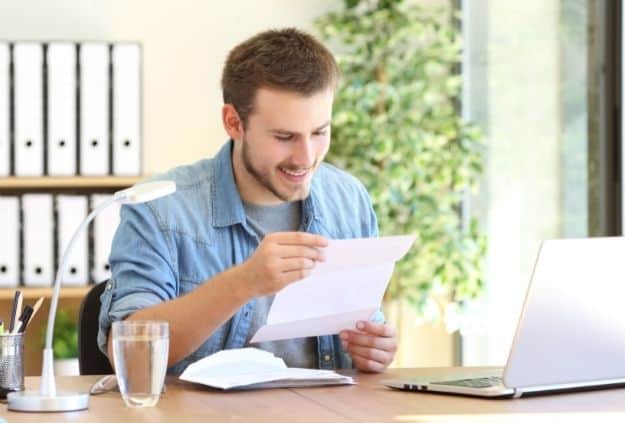 2. Current and Prospective Client Letters
Businesses frequently try to keep or stimulate the interest of their current and future customers by informing them about new offerings, services, specials, and discounts. One way to achieve this goal is through sales letters.
A good sales letter should be short, clear and concise, and attract readers to buy or learn more about a company's products and services. In some cases, it can feature images of the product.
It may be beneficial to add video and audio in electronic sales communications, such as email newsletters. The credit letter, inquiry response, and adjustment letter are examples of business letters to clients used to address questions, issues, and complaints and are an essential element of customer care.
3. Letters to Vendors and Suppliers
Vendors and suppliers are vital links between a company and its clients, and a firm must engage with them regularly. However, businesses should keep their communications as brief as possible to ensure that the message is received clearly and prevent time wastage.
The purchase order, often known as an order letter, is one of the most effective letters between businesses and suppliers. These letters outline what a corporation plans to purchase, the payment terms, return information, and the projected arrival or shipment date. This form of interaction can be started by either the company or its vendor.
4. Letters Between Companies and the Public
Members of the public occasionally write business letters enquiring about a company's history, requesting clarification on media coverage, or expressing their opinions on its ethics, policies, and processes. Companies will issue an appreciation letter in response to these inquiries. 
Acknowledgments are similar to receipts—both notify the inquirer that the firm has received its inquiry. Acknowledgments are brief and formal, and they specify when the inquirer should expect a response. 
Other Types of Business Letters
1. Cover Letters
First and foremost, a cover letter is a one-page document that candidates attach to their resumes. It takes the employer on a tour of their most significant professional and personal accomplishments. 
It's a vital document for demonstrating your talents, experience, and why you're qualified for the position you're applying for, whether you're a student or an experienced professional.
2. Business Invites
Business invites letters are a formal way to contact a company or ask them about an event your firm is hosting.
Due to the formal nature of corporate events, an invitation letter will most likely be formal as well. However, if you're planning a casual gathering, your invitation and tone should reflect that.
3. Complaint Letter
This letter is used to convey your dissatisfaction officially. You might complain about a negative experience, poor customer service, or products that didn't match your expectations. The trick to writing this letter is to avoid seeming nagging, and it shouldn't lose its significance.
4. Resignation Letter 
A resignation letter informs your employer that you are quitting your position. It's a standard procedure to submit a letter of resignation when leaving a job, whether you work in a coffee shop or a huge corporation. Also, resist the impulse to write an explosive resignation letter—for chrissake, you might run into these individuals again.
5. Order Letters
Order letters, also known as purchase orders, are used to place orders for goods or materials. They serve as a legal document, recording the buyer-seller transaction. These letters are typically written by one company to another to place or change an order.
6. Recommendation Letter 
The purpose of these letters is to recommend someone for an internship, employment, fellowship, or other similar opportunities.
Many employers require such letters before hiring an employee. It explains why an individual who is the letter's subject is an excellent hire and discusses their qualities and abilities.
How to Write a Business Letter? (Format or Structure)
Step 1: Sender's Information
If you need a response, you must know how to address a business letter correctly. In this part, you have to put down your address, phone number, and email address.
Many people also put their complete names at the top of their resumes. On the other hand, others believe it's unnecessary because you will have to sign the letter with your name after all.
If your business has a letterhead, you can use it instead of typing everything out.
Step 2: Date
Use the American date format—putting the month before the day when writing to American companies. Instead of using numerals to abbreviate the date, write it out in full—for example, October 20, 2016. If you're writing a letter to the United Kingdom or Australia, place the date before the month.
Step 3: Recipient's Address 
Include the recipient's name, title (Ms./Mrs./Dr.), and address. Furthermore, ensure you're as descriptive as possible to ensure it gets to the correct place.
If you're unfamiliar with the individual's name, do some research! To find out the name, call the company or speak with the workers.
Step 4: The Salutation
A salutation is more than just a greeting; it's a sign of respect. The salutation you choose depends on how well you know the individual and the letter's context.
It's fine to use the recipient's first name in the salutation if you know them and address them by their first name most of the time. (For instance, Dear Mike.)
There are, however, certain exceptions.
For example, always use the personal title and last name if you don't know who you're talking to. You can use a person's full name if you're not sure of their gender.
Additionally, use "to whom it may concern" if you don't know who you're writing to. End your salutation with a colon and not a comma, regardless of the situation.
Step 5: The Body
This is the most crucial element of your correspondence. The body should be made up of a few short paragraphs—usually three, each having a distinct function.
Keep your message as clear as possible if you want to make the best potential impression on your reader.
Introduce yourself and the purpose of your letter in the first paragraph. If the recipient doesn't know who you are, you can also highlight shared ties.
Step 6: Closing
In this section, you'll note that they can contact you or your staff if the recipient has any problems or queries. You might also express gratitude for them reading the letter. Make sure the conclusion isn't more than two sentences.
Step 7: Complimentary Closing
This is a brief concluding note at the end. You have many choices here but go with the one that best represents the formality of your relationship.
"Yours Truly," "Respectfully," or "Sincerely" are all appropriate formal closings. If your message is less formal, you can write "Best wishes," "Thank you," "Regards," or "All the best." Finally, add a comma at the end of it, regardless of what you choose.
Step 8: Signature
Sign the letter just beneath the complimentary closing. To leave adequate space for your signature, skip at least four lines. Then, type the name that needs to be signed. You can also put down your work title after your full name.
Tips on Writing Business Letters
Make it short and straightforward—The words you use in your business letter can make or break its efficacy. Unless you're sure the recipient will comprehend what you're talking about, avoid flowery language and jargon.
Correct Tone—Maintain a conversational but professional tone in your writing. Do you want to come across as conceited or boastful?
Proofread, proofread, and proofread some more—As you may have guessed, a business letter is not the place for sloppiness. Make sure it's free of spelling and grammatical mistakes by going through it three times.
Final Thoughts 
Did you know that conversation via paper is more memorable and enriching compared to screen communication?
Although email may be the quickest and most convenient method for conducting business, a printed business letter will never lose its allure and usefulness. You have all it takes to write the best business letter—go for it, mate.