Do Parents Get Paid for Homeschooling?
Over the years, homeschooling has been embraced by Western countries. However, its policies are often misunderstood by the American educational system. And while most parents would reconsider public schools if offered a chance to enroll their kids in private schools, parents are still skeptical about homeschooling and the compensation for teaching their kids at home.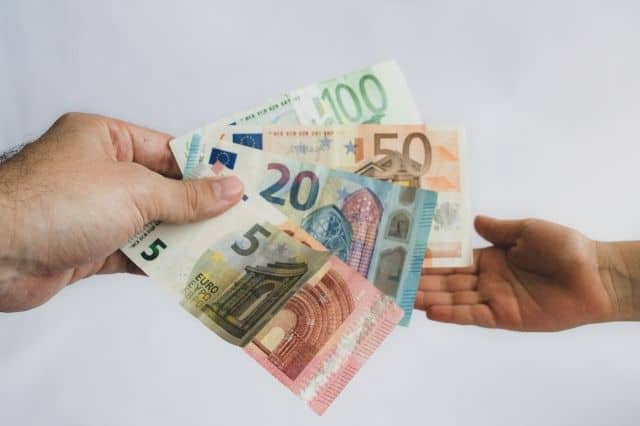 Not to worry, though, because we're going to walk you through step-by-step from how homeschooling works to how parents get paid to homeschool. 
Ready? Let's dive in:  
How Does Homeschooling Work?
If you've never homeschooled before, you must be wondering how homeschooling works. Well, the style of homeschooling will vary depending on the family. Parents who intend to homeschool their kids must follow the state requirements as a kick-start. 
These requirements will help enhance your child's choice of curriculum, as well as educational resources. And because your state may require your family to file an intent to homeschool, it would be best to understand your state laws. 
So once you've understood your state laws, please select curriculums based on your child's ways of learning. Most importantly, your choice of curricula should be up to your family needs and incorporate various study fields for each age group. 
And before getting into the nitty-gritty of how homeschooling works, let's first determine your family's preferences and ways of life. More often, homeschooling will work by meeting students at their usual place and allowing them to learn at their own pace. 
Again, homeschooling will work perfectly based on your family's preferences and needs – whether it's an online curriculum, books alone, or even both, it's your prerequisite. After all, it's all about what works best for your kids. 
Do Homeschool Moms Get Paid?
While it's your prerequisite to homeschool your child, parents don't get paid to teach their children from home. Homeschooling is a choice, and as such, considered private schooling. However, some states' families will receive credit taxes or even deductions if you homeschool under an umbrella school like a charter school. So if you're anticipating such incentives, please check with your state laws for clarity. 
Does the Government Pay to Homeschool?
Again, homeschooling is a personal choice, not payable by the government. Your family will have to cater to the entire homeschool expenses unless your child is enrolled in a public school but completing the syllabus from home. This way you'll be paying for the expenses like any other public school. 
Can I Acquire Tax Credit to Homeschool?
Like mentioned before, some states will allow deductions or tax credits to homeschooling families. And because state laws are specific and continuously changing, credit taxes can never be used to cater for your homeschool resources. Recent research by the IRS suggests that these taxes are often reserved for higher education (college).  
How Parents Can Get Paid to Homeschool?
1. Federal Funding
Federal funding offers a little to the homeschooling communities. However, that's going to change with time. Therefore, the ultimate way to utilize the United States Department of Education homeschool funding is through signing up under charter school. 
More often, charter schools act as an overpass between parents and the Education Department. As such, schools will have regular testing necessities, including any other federal testing such as SATs and Exit Examination.  
Although charter schools are less of a public school, there is minimal class attendance in a charter school. This means that their programs are often virtual or online. The best part? Charter schools receive funding for course books and co-curricular activities. 
2. Public Funding
When you're just starting, the government comes in handy to offer connections between homeschooling parents and public funding. Tons of public schools often receive government funding, but that doesn't mean your homeschooled child shouldn't have a portion of it.  
Public funding for homeschooling can be obtained through the local school district. Although it's not as easy as it seems, you'll make some progress that will ultimately help with budget cuts. These funds can cater to learning equipment such as extracurricular necessities, course books, laptops, among other materials. 
The best of all is that you can use public funding to hire tutors to teach subjects you cannot offer help. Unsurprisingly, some states will even provide an extra stipend for dual enrollment. So whether you enroll your child in a public or private school, make sure to keep copies of all receipts and scan them to your state's education department. 
Meanwhile, you can enroll your child in violin or guitar lessons rather than more classes to enhance your chances of receiving higher payouts. It will also help if you develop good relationships with district employees as they are valuable resources for homeschooling communities. 
3. Public School Athletics
There are a ton of charter schools that offer athletics. However, the chances are that your child will most probably not get an opportunity to compete on a higher level. 
So start handing in requests to school districts to allow your child to have an opportunity to compete with children from public schools. 
Most parents have seen it quite unfair to pay hundreds or even thousands of dollars only for their children to take part in less competitive athletics, usually diminished by colleges. 
Therefore, leverage public school athletics if an opportunity comes across. Taking part in public school athletics could hand you a financial boost through grants and aids, especially when your child excels. 
Additionally, you can apply for mini-grants to help you trim down the costs that come with homeschooling athletics activities, such as uniforms, cleats, rubbers, among others. 
Finally, if you are still struggling to homeschool your child, start work at home biz. You can earn some decent income on the side through blogging, freelance writing, typing jobs, among other things. 
4. Donations
Public schools receive regular donations, and that gives you equal rights to obtain these donations too. More often, these donations will offer various payoffs in terms of material funds even when taxes fluctuate.   
Currently, the Homeschool Foundation is connecting homeschooling families with donors. So what the community does is collect donations – monetary or material and then supply it to families that applied for the donations. 
Donations can range anywhere from raw materials, course books, all through curriculums. There are minimal chances that you'll receive monetary donations, but it does happen once in a while. However, the government will always come in handy through many channels to provide monetary donations to homeschooling families, which is often overlooked. 
Finally, parents should learn valuable ways to utilize any funding, whether it's public funding or even reaching out to district schools that disburse donations to homeschooling families. These are some of the opportunities you shouldn't allow to snap out of your fingers. 
5. Recycle resources
There are many homeschool expenses, and as such, you need to find how you will trim save. Additionally, as a homeschooler, it will be quite risky to write off everything as a hobby because that can give you trouble with the IRS. 
Most parents have seen the benefit that comes with homeschooling. They can homeschool using the available free resources and make money on the side. 
There are a ton of resources at your disposal – from free resources available online to those that the government offers. Additionally, the United States Education Department provides grants for tutoring parents, especially if it's non-profit. 
But it doesn't end there. The United States Education Department has provided two programs to help support tutoring businesses – The Student Support Services and the Upward Bound Program. 
However, these grants are meant to sustain the disabled or those coming from a low-income family. And the reason why the government came up with these programs is that they want to enhance post-secondary education across the country. 
Finally, it would help if you partnered with a university or college around you. Colleges and universities can help you acquire grants faster. And not to forget, check out if your state offers grants and leverage them, too. The idea is to recycle every resource at your disposal. 
HSF/HSLDA Compassion
And finally, there's some good news. We had talked about grants, but we all know how it's a hassle getting them. The Homeschool Foundation and the Homeschool Legal Defense have come together to help homeschooling parents find many resources to support their homeschooling programs. Most importantly, they will help parents get grants from the government without a hassle. 
The Homeschool Foundation, in a statement, made it clear that they will be helping parents to acquire state funding for their tutoring needs. 
For several years now, the Homeschool Legal Defense has been fighting to help parents get funding for their homeschool program. But now that the two organizations are coming together, you should get close and grab the opportunity presented to you. 
And let's get honest, you need government grants to help sustain your homeschooling program, but again, these grants are a hassle to obtain. Leverage the opportunity that the HSF and the HSLDA have presented to you. 
Can I Pay Someone to Homeschool, My Child?
Can I pay someone to homeschool my child? This is a million-dollar question parent often ask themselves before they can start homeschooling. Well, the answer to this question will vary depending on your family's preferences and needs.
Parents will often pay a close relative or any other person in custody of their family members to homeschool your child. Sadly, some states won't allow this, so the answer depends on your state laws. 
While homeschooling is a parent's full responsibility, there are some cases that a parent cannot come in but rather a close member of the family. For example, if the parent works three days away from home, then a family member in the child's custody will come in as the mum. However, it's still the parent's responsibility to monitor the child's educational progress.   
When your child is finding it a challenge to master subjects like geometry, feel free to ask help from a close friend. Remember, it's your responsibility as a mother to take charge of your child's education, so you should be asking for help and not hiring a tutor.