How to Handle Embezzlement Within a Company?
Every organization has, at some point, suffered from issues related to employee theft and embezzlement. Such news always comes as a shock to everyone and can damage your company's reputation.
If you suspect that an employee is embezzling company funds, you'll have some tough decisions to make. What do you do to the employee? Do you report to the police? Is it right to allow the incident to leak to the public?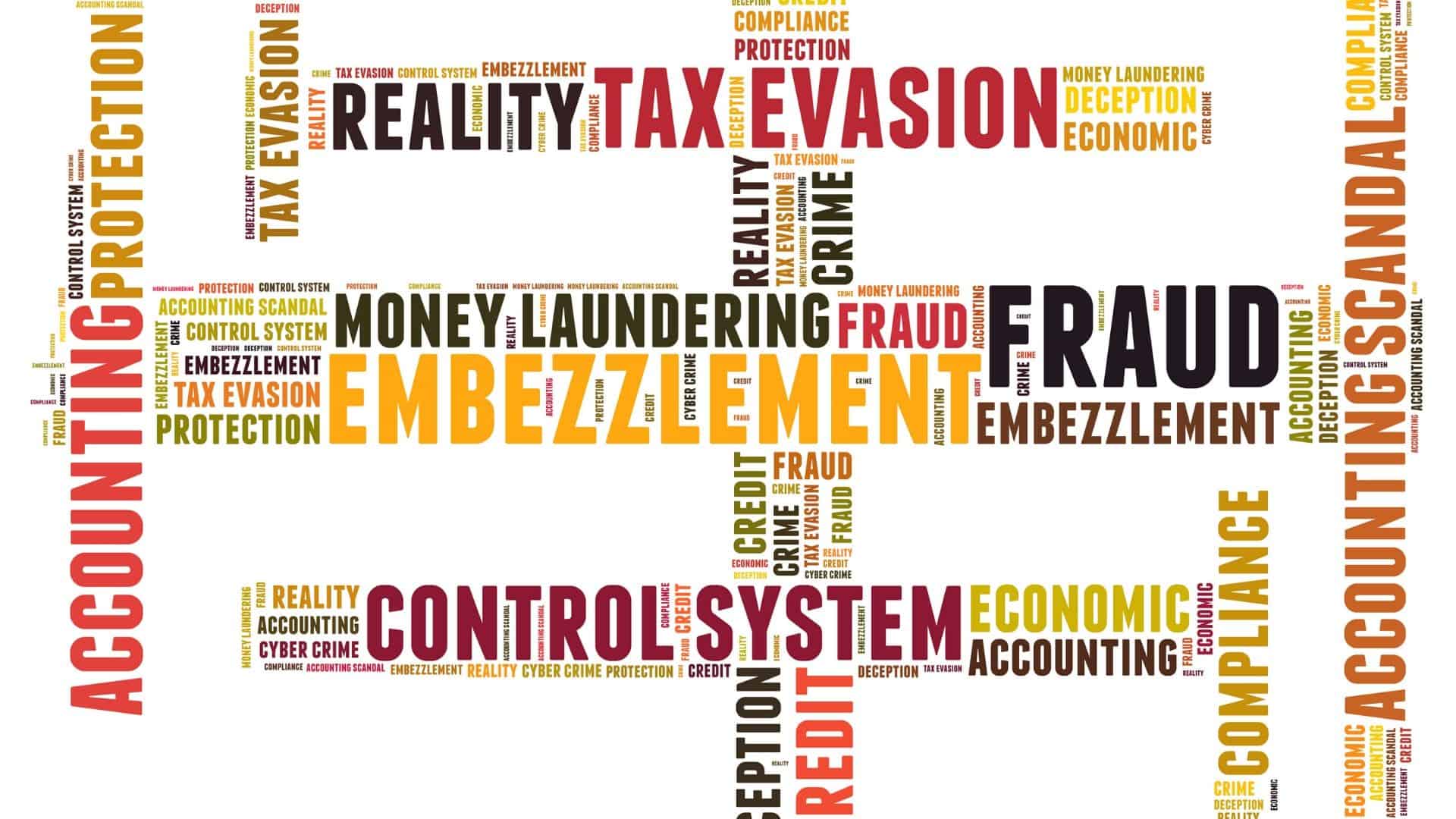 Whatever decision you make, it's important to ensure that every theft incident that gets detected at your organization is responded to appropriately. If left unchecked, even the most insignificant instance of embezzlement will lead to bigger problems.
An isolated incident by one employee could become a habit. It might also become contagious once other employees realize that they can steal from the organization and get away with it. That said, here's how to handle embezzlement within a company.
1. Gather the Facts
Once you suspect that there's ongoing theft in your organization, you need proof that embezzlement is really going on by conducting an investigation. It's rare for a suspected embezzler to get caught by direct observation. Often, embezzlement gets discovered based on circumstantial evidence such as audit reports.
After obtaining this evidence, you should immediately investigate the employee(s) involved. Keeping the investigation discreet will prevent the suspected employees from destroying any evidence that might be used to implicate them.
During the investigation stage, refrain from accusing the suspected individuals, lest it turns out later on that they are innocent.
2. Take Appropriate Action
If the investigation establishes that funds have been embezzled, you should take the appropriate disciplinary action against the wrongdoers. The action that you take depends on the circumstances and extent of the embezzlement.
In most cases, termination is the most appropriate action that business owners and managers take. However, if you want to recoup the loss from the offender, it would be best if you placed him/her on administrative leave until all recoupment venues get exhausted.
You may also consider prosecuting the wrongdoers once you establish their involvement in the theft incident, rather than waiting to get law enforcement agencies involved.
Undoubtedly, the offenders will attempt to lawyer-up, but if you have strong evidence about their wrongdoing, you'll be able to get recompensed. By prosecuting an embezzler, you'll also be deterring other would-be offenders.
3. Find Ways of Recovering the Loss
As mentioned above, one of the ways of recouping the loss you suffered is by sending the wrongdoer on leave. Besides this, there are other ways of recovering your losses. Find out whether or not the loss is insured.
If it's insured, establish how much the deductible is. Depending on the loss suffered, you may also consider filing a lawsuit against the employee. However, if the cost of litigation is higher than the loss you suffered, a civil lawsuit will be unjustifiable.
4. Implement Control Systems
One of the most critical stages of handling embezzlement within your company is establishing control systems to prevent the reoccurrence of the incident. The best place to start is minimizing access to coveted resources to prevent temptation.
Likewise, implement necessary checks and balances to ensure that future embezzlement attempts to get nipped in the bud before they become actual incidents.
For instance, if something goes missing, start leveraging technology to track your inventory. You can even install security features such as CCTV cameras to thwart future embezzlement attempts.
If employees previously handled large sums of money, you should consider separating finance-related functions. Don't allow one employee to have total control over funds without any oversight. One employee should be assigned to process transactions while a second one makes accounting errors. This will prevent embezzlement along the money chain.
5. Decide Whether to Make the Incident Public
The decision on whether or not to publicize a theft incident at your organization is tough. On one hand, it can damage your reputation, more so if you run a publicly-listed company. Likewise, it can build your reputation since some shareholders and potential investors will laud your honesty.
Therefore, you should weigh the pros and cons of publicizing the incident before you make it public.
6. Dealing with the Shame of Being an Embezzlement Victim
Embezzlement is among the most discovery discoveries that you can make. Although the discovery can help you prevent the hemorrhage of funds and company resources, it could also be accompanied by guilt and shame. Often, company managers feel ashamed for being stupid by failing to detect the embezzlement incident early enough.
However, you should keep in mind that falling victim to company fraud or embezzlement isn't something you should be ashamed of.
Typically, embezzlers prey on weaknesses on your operational setup. Some of these weaknesses are either too minor for you to notice them. Likewise, keep in mind that an experienced lawyer can use your admission of stupidity to prove the wrongdoer's innocence.