What is Enterprise Risk Management and How is it Important?
Enterprise Risk Management (ERM) is a framework that guarantees security for your organization. While its regular mentioning may make appear irrelevant, you need to realize that ERM is the surest way to minimize threats thus helping you achieve your objectives.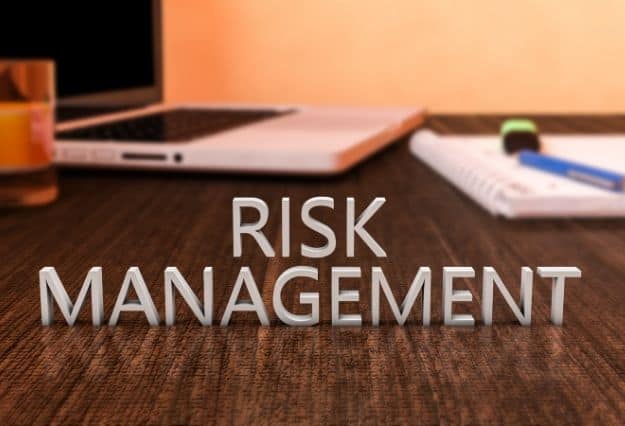 To develop trust among your clients, there are various standards that you must meet for your organization. You need to show that your business is equipped with all the necessary requirements to identify and eliminate various risks that may compromise your business operations.
ERM is a framework that aid in handling uncertainties and all the risks that may arise from normal business operations. The Committee of Sponsoring Organizations of the Tread way Commission (COSO) elaborates ERM in its Executive Summary. The body defined it as a method to handle the risks and transform them into opportunities that can add value to the business and its employees.
The COSO ERM framework gives the management of your organization the responsibility to ensure they set job strategies in such a way that it reduces threats. The objectives of the business are designed in a way that they are tolerant to risks which will thus allow your business to thrive despite the threats. The process that will guarantee safety involves setting goals in a guided environment where there will be strategizing, operationalizing, reporting, and ensuring compliance.
Goals of COSO ERM Framework
The framework intends to ensure that your business continues to make profits regardless of the risk environment. To achieve this, COSO ERM recommends that you align your urge to take a risk with strategic decision-making to ensure that no unforeseen losses strike your business.
In most cases, organizations are in a rush to grab growth opportunities which create room for uncalculated investment decisions thus exposing the business to more risks. While it is necessary to improve your capital development, it is necessary that you carefully manage cross-enterprise risks to avoid losses; especially in industries like healthcare where bad actors seek out your organization.
You will achieve this by establishing strategic objectives that will match the available resources and prepare an investment report thus encouraging discussions on the matter before the investment phase.
In the report, you should indicate your risk tolerance which will help you to accept, decline or reduce the risks associated with your business model. In case you accept the risk, you should have an ERM that foresees the loopholes that can lead to losses and try the best you can to avoid them.
The secret of risk review is evaluating the domino effects of the decision on integrated areas as opposed to being unilateral while making crucial risk-based decisions. This will enable you to determine what is an acceptable risk and that which cannot match your capital needs and thus would expose your business to unmitigated risks.
Important Elements of Enterprise Risk Management
ERM comprises 8 components that are largely interrelated (ideally set on the premise of management and decision-making). You should consider the landscape of your business before developing an ERM program that guarantees a holistic approach to risk management in the entire organization.
Objective Setting
Before you determine whether you will take or decline a risk, it is necessary that enumerate your business goals. The management, together with the Board of Directors, should determine the mission and the measures of success of any decision. This step will ensure that the business only takes risks that it can manage.
Risk Assessment
This is the basic idea of ERM; offering risk assessment guidance for businesses. When you are conducting a risk assessment, you should determine the possibility of a risk happening and the impact it would carry. The information will be crucial when developing your risk management program.
Risk Response
This entails your response to risk in your business. When you identify a risk that can negatively impact your business, you need to align responses that match your business objectives. The response could be avoiding the risk, accepting it, or sharing it. You need to establish the specific action that you will take for specific risks.
Internal Environment
Your organization should add a tone to risks. It is paramount that you realize that a risk impact many departments of your organization including your employees. You should create a corporate culture that is acceptable and easy for your workers to implement!
Event Identification
Immediately after you've established your organization's risk appetite and success measure, it is time to review the activities that affect your goals. This could be an internal or external event; you should classify them categorically either as a risk or an opportunity to help align it to your business objectives.
Control Activities
The control policies should be in place to ensure that you implement all the risk responses. It wouldn't be enough to classify the events if the necessary implementation of the responses will be lacking.
Information and Communication
You should collect and share information to ensure that the employees perform their duties based on the objectives of your organization. You should allow a cross-departmental flow of information for better communication and adoption of all the decisions made by the management at the right time.
Monitoring
You can use an external auditor internal audit to monitor the ERM and make amendments to changing risks.
Role of the Auditor in ERM
You will need to follow the COSO ERM Framework guidelines that require constant monitoring to ensure that all the processes you adopt are effectively fighting the threats. Your internal auditor will guide you in evaluating, reporting, and they will also make necessary recommendations.
Importance of ERM
The ERM program institute the governance and risk compliance cycle that benefits your business immensely. When you comply with the ERM, it will be significantly easy for you to comply with Section 404 of the Sarbanes-Oxley Act of 2002 (SOX). ERM will offer broader controls over those financial reporting guidelines offered by SOX 404 making it easy for the business to implement all the requirements without much hassle. You should strengthen the strategy, oversight, and communication to further improve the functioning of SOX over ERM.
How Technology Apps Ease ERM Burden
The use of technology has helped to align the COSO ERM framework making it easy for you to comply with all its requirements. Such platforms offer easy-to-use content that guides your risk assessment and ensures that your business objective of managing corporate risk is achieved. The apps contain vendor management features that are crucial in managing business risk faster and more efficiently.
Also, these technology applications have role-based authorization capabilities which enable you to incorporate your employees in the direct management of the risk. The workers will have the ability to access all the information necessary to implement the risk management policies.
Reporting can be a primary challenge in the management of ERM. There is a need to provide detailed reports to the management on the risks, policies, and success of the mitigation factors. The annual reports can be involving and time-consuming! However, the technology apps come with reporting tools that help you to make easy-to-understand reports quickly thus saving your time. All the documents that the auditors require are provided in a single location which simplifies their work. When you apply technology, you will streamline your audit process thus saving time and assuring accurate results.