Cost Estimate and Accounting in ERP System
The costing estimate is one of the essential controlling modules that facilitate effective cost control and accounting. This module offers amazing performances concerning cost analysis and cost allotment. 
The cost accounting module is highly coordinated with general ledger and logistic modules such as procurement, sales, warehousing, and resources bill. That's said, let's briefly discuss ERP and its importance in an organization.  
What Is an ERP?
An enterprise resource planning (ERP) system corporate with organizations to enhance business management and operations within a centralized database. Agencies incorporate ERP software to assimilate business processes, accumulate operational data, improve supply-chain effectiveness, stimulate data-driven strategies, and improve collaboration between compartments.
What Are ERP System Modules? 
According to Oracle NetSuite ", Each ERP module is designed for specific business functions, providing the data, and supporting the processes that will help those employees do their jobs. Every module plugs into the ERP system, so the system provides a single source of accurate data, even as the business adds new modules. If the ERP system is the toolbox, the modules are the screwdriver, wrench, hammer, and other tools in the box that each has specific uses.
7 ERP Modules and Their Features
1. Accounting and Finance
The accounting and finance module keeps track of the organization's finances, including allocations, planning, accounting, revenue control, and tax management.  
2. Customer Relationship Management (CRM)
The CRM module makes it possible for businesses to manage client operations, such as marketing, sales, and customer service. Employees can monitor sales probabilities and customer channels. Users can also employ CRM in marketing operation management, including advertisements and lead generation campaigns. 
3. Supply Chain
Similarly, the supply chain module monitors products from the point of manufacturing to distribution. Notable features include inventory, purchasing, shipping, tracking, refunds, claim processing, and supplier scheduling.   
4. Inventory Management
The inventory management module makes it easy for businesses to track resources and supplies through purchase orders, automatic ordering, inventory control, and scanning. 
5. Manufacturing 
Manufactures and other production-oriented amenities can execute the manufacturing module to control their shops, including features such as quality control, work orders, planning, manufacturing operations, bill of resources, engineering, and the overall production cycle.  
6. Human Resources 
The human resources module facilitates the hiring process – from recruitment all through succession. Agencies utilize the following HR module elements: payroll, time management, learning management,  performance management, and applicant tracking.  
7. Business Intelligence 
A business intelligence module accumulates and inspects data from various sources and helps users define a better organization's solution. Some notable features include scheduled reporting, visualization tools, customizable dashboards, and real-time data access. 
What is Cost Accounting Module?
The cost accounting module incorporates the following operations:
Overhead cost controlling.

Cost price calculation.

Hours accounting.

Activity-based costing.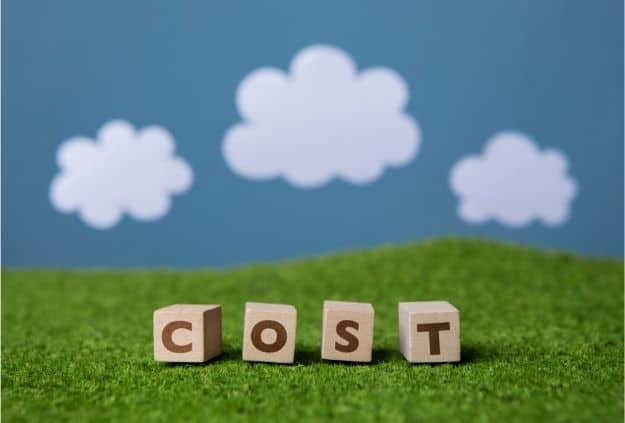 1. Overhead Cost Controlling
Overhead cost, also known as derivative cost, cannot be instantly assigned to the manufactured products or delivered services. Occasionally, the overhead cost is a considerable percentage of the overall cost. This feature helps in outlining budget relations in rate configurations applicable to numerous cost centers. The overhead cost control thus helps to track and assign derivative prices.  
2. Cost Price Calculation
With cost price calculation, simulation, and computation of prices for standard and customized objects are done. This functionality is essential in deciding the lowest price limit for which a product is lucrative. Meanwhile, the cost of a standard item is computed based on the following: 
Material cost: The final simulated buying price.

Operation cost: Consists of labor and mechanism cost. 

Surcharges: Essential for overhead coverage, such as management cost.

Subcontracting rate: These are rates of subcontracted operations and are useful for computing subcontracting operation rates.
When calculating the cost of customized items, surcharges and project-specific rates are appropriate. Cost price calculation also creates the foundation of computation of estimated price, which is later used for financial transactions such as inventory transfer. Sales price or recommended retail price is also procured from this feature.   
3. Hours of Accounting
This feature applies to employees, mechanism cost, and production orders. The system will automatically backflush the hours depleted or recorded directly. When hours are displayed, financial transactions are established in the general ledger. Many times, hours accounting is accomplished through a working schedule, after which ordinary and overtime rates are defined in the system. It's also easy to record the estimated digits of the operating hours for an employee and contrast the estimated hours with the actual hours.  
4. Activity-Based Costing
Activity-based costing is an addition to the long-established system of distribution of overhead allotment. This feature helps manage cost items along with their drivers through a bill of events and activity results. Additionally, this functionality influences the consumption of business operations by-products, customers, and other cost items responsible for tracking and managing departmental operations. 
What are the ERP System Pricing Models? 
ERP systems incorporate two pricing models – perpetual licensing and subscription plans. Here's how they perform:
1. Perpetual Licensing
Perpetual licensing applies to agencies that prefer hosting ERP software using their servers. This is a one-time fee, and as such, it's paid upfront. It's also based on the number of users and the customization levels. Recurring costs such as maintenance, upgrades, and support aren't inclusive of perpetual licensing. 
2. Subscription Plans
Agencies can also choose subscription plans to access cloud ERP software, which the retailer manages and presents on a third-party data server – SaaS. This means that subscription fees are paid either monthly or annually. Subscription often plans prompt agencies to have minimum projects with significant functionalities.  
What are the Implementation Costs of an ERP System? 
ERP implementation takes pride in its reputable and costly process. Implementation costs include: 
1. Modules are Not Included
Some solutions will charge extra fees for individual modules or improved manufacturing, e-commerce, and payroll features. There are also industry-oriented solutions that provide features for a specific demographic. 
2. Customization
Customization elements are essential for companies for their particular business operations and cost increments. That is why businesses should focus on adding features that are useful to the company. 
3. Consultants
Many retailers, especially massive ones like Microsoft, Oracle, and SAP, employ third-party consultants for implementation. For services like data migration and change management, prices can vary significantly. 
4. Hardware
For agencies that prefer on-premise deployment, data servers, and hardware infrastructure are a must-have for accommodating their ERP system. 
5. Training
Some retailers may incorporate elementary training services at no cost during implementation, while others may offer them at an extra cost, primarily if a client hosts the training. If such happens, small to average businesses can anticipate paying between $75,000 and $750,000 for implementation services. For large companies, the cost can start from $1 million to $10 million. Companies that cannot initiate up-front implementation costs should opt for cloud deployment, which requires no hardware installation and may not provide customization.  
Ongoing Costs You Need to Consider
ERP systems often require supplemental resources that aren't inclusive of the actual cost. Such include:
1. IT Staff 
Managing ERP systems can be difficult. Thus, there is a need to employ internal IT staff to help out with any technical problem within the company. This is especially important for agencies that prefer on-premise deployment. 
2. Customer Support 
Primary support, such as inquiries and email support, is all-inclusive of an ERP solution's cost. However, dealers may offer plans that incorporate improved support, such as access to a dedicated customer service administrator. 
3. Maintenance and Upgrading
As mentioned before, companies with on-premise deployments charge an extra fee for maintenance and software upgrades. However, these two are typically included in the cloud deployment subscriptions.  
Open-Source ERP Software
Most ERP solutions are closed source, which means that customers are unable to access the source code. On the contrary, an open-source ERP system has publicized its source code. Companies can obtain the open-source ERP system for free and personalize the software themselves, rather than dealers for customization.  
Therefore, open-source ERP solutions can be cost-effective compared to closed ERP systems since companies don't have to pay a licensing fee to acquire the source code. However, the problem is that agencies will need to employ IT staff to help with the maintenance and implementation being that there's no support and documentation. 
ERP System Vendor Pricing
While most dealers won't publicize pricing information, it helps contact them directly to inquire about the quotes. 
This ERP solution goes for $79.95 per user every month. It requires a minimum of three users and incorporates all the ERP modules apart from e-commerce, which costs an extra $99.95 a month. 
Dolibarr is an open-source software that allows organizations to manage their business operations for free. However, some plugins and modules may require some fee to be downloaded from the Dolistore. Additionally, this software provides cloud-based subscriptions in two categories: Basic and Premium. It's also worth noting that Dolibarr subscriptions are in the form of euros. Meanwhile, the basic plan starts from 9 euros per user every month and 12.95 euros for the premium package. 
ECOUNT ERP is one of the best ERPs out there. One thing I like about this software is that its pricing model is simple and easy to understand. You will be required to pay a monthly fee of $55 per month or $600 every year. With any of these subscription plans, you will get access to all features, and you can include up to ten users. 
ERPNext is also another standard ERP that is free on self-hosted and on-premise deployment. You can access up to 5 users with these two deployments. This ERP has two plans – the standard plan, which costs $20/ user (monthly), and the Pro plan, which costs $50/ user (monthly). 
The standard plan offers 10GB storage, 500 emails, 30 custom fields, and 10 custom forms per month. On the other hand, the Pro plan provides 25GB of storage, 15,000 emails, unlimited custom fields, scripts, and forms.
LillyWorks is my final example of an excellent ERP system that you can leverage starting today. This ERP system charges users $100/ user (monthly). This system offers better functionality that you can leverage as a business. There are many features you get when you subscribe. It would, therefore, help if you can check more features and pricing models from their site. 
Frequently Asked Questions 
1. How much does an ERP system cost?
The ERP license fee averages to around $3,000 per user. That is to say that if a business has approximately 50 users, then an ERP system will cost them $150,000. Again, you will need to cater for the maintenance costs, which could cost between 15 and 22 percent of the total purchase cost.
2. Are ERP systems expensive?
Yes, ERP systems are expensive not only to purchase but also to maintain. As I said earlier, the average cost for an ERP system is $3,000 per user, and this will be more if you have many concurrent users. Maintenance costs are also relatively high, so you will need to break the bank. 
3. Is ERP good for small businesses?
Yes, ERP systems are the right choice for small businesses, regardless of their high acquisition and maintenance costs. They can help small businesses cut costs by up to 20 percent, which will be a good strategy for any small business. 
Wrap Up
Most of the suppliers listed in this article price their systems on a monthly or per user model with a ton of tiers you can choose from. It is also essential to note that these tiers offer more valuable features than you'd imagine. There are also some vendors doing one-time fee licenses. This may be a better choice for your business if you don't plan on getting into many monthly expenses. 
Before you purchase any ERP system, you must liaise with your company's departments and let them give you the specifications they need. That way, you will end up getting the best ERP system for your company. And most importantly, you will be acquiring an efficient ERP system, thus value for your money. 
Consider other costs that come with the purchase of an ERP system. For example, you need to know the operational costs, maintenance costs, among others. All these will help you make an informed purchasing decision.