Should I Take a Gap Year?
You've worked hard to graduate from high school, and you are now thinking of a break before you can join college. You spent hours day and night slogging through your assignments to make sure you see the light at the end of the tunnel. 
Many students prefer to take a gap year before they can join college; to explore the world, gain experience, or make some money before they can settle in perfectly in college. But what if college is one of your critical plans? What will your future look like if you take a gap year? 
This post will guide you on taking a gap year – from what a gap year is to what you can do during your gap year so that you don't end up bottling it, after all. However, before we can discuss taking a gap year, let's know what a gap year is, shall we? 
What Is a Gap Year?
A gap year means taking a year off from studies or work. A gap year can take any time frame and doesn't have to be precisely one full year; it can be a few months or just a semester. 
A ton of students who take a gap year do it between two significant events; after completing a big project, before joining college, or fresh college graduates. 
Taking a gap year is intentional with a clear timeline and guideline. It's time to allow your brain to cool off after a vigorous exercise or period in your life; probably work or studies. 
What Should I Do With My Gap Year?
1. Travel the World
Taking a gap year is an aim to have a bit of rest and cool off your brain. You can use your gap year to travel the world while giving your mind a bit of rest. You can go from Paris to the Spain beaches sipping Sangria. Some of the most visited places globally include Machu Picchu in Peru, Himalayan mountain in Nepal, Coral reefs in Thailand, among others. 
2. Volunteer Abroad
Volunteering presents anyone taking a gap year with tons of opportunities and exciting learning experiences throughout that period. However, you need to make sure that you are choosing the best project that will reward you in the end. 
Dig deep on the internet and see what projects you can easily take part in. There are tons of resources available online that can help you filter volunteer programs; you can quickly dive into and make the best out of your gap year. 
There are a couple of volunteer programs you can opt for, depending on your interests and needs. If you love building work, go for building projects. Likewise, if you feel being close to children and spending time with them, childcare projects would be a good bet. 
3. Make Some Money
Many students will opt for a gap year immediately after they graduate from high school or college. And yes, it's a well-calculated thought to make some money before you can join a college or further your studies if you wish to. 
There are many ways to make money during your gap year. You have to research and see what you will enjoy doing. The internet is full of opportunities that are waiting for you. Most probably, the only hassle is to choose what you want to do; otherwise, there are plenty of options. 
4. Learn a Language
If you choose to travel the world, one of the things you should also consider is learning different languages to help you communicate better when you arrive in those countries. Speaking French in Paris or Spanish in Barcelona will make your traveling even better. Likewise, learning Mandarin will make you feel at home in China.
5. Add Your International Internship to Your CV 
For those who might be thinking about bolstering their CV to suit what employers are looking for, looking for an international internship opportunity during your gap year could be of significant benefit.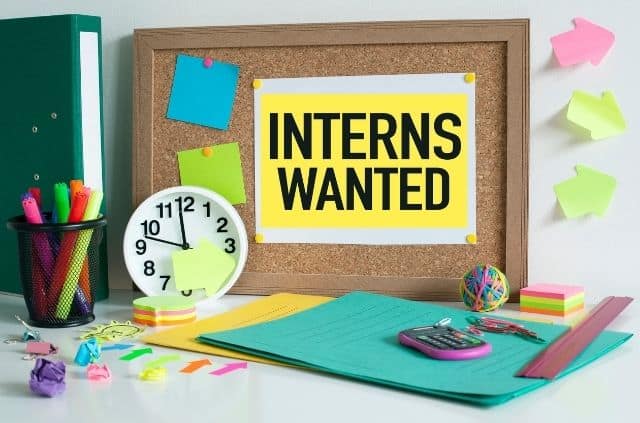 An international internship will improve your CV and give you a competitive advantage when you are out job hunting. There are lots of international internship opportunities waiting for you. All you have to do is research the internet and apply a few that might suit your needs. 
What Are The Advantages of Taking a Gap Year?
Gap Years are an excellent chance to discover more about yourself and the world. The benefits below should help you decide whether or not you should take a gap year. 
1. Prepares You Better for College
Gap years are meant to give you a better sense of self. When completed, it enhances independence and maturity. It will help you make rational decisions on what to pursue at college. Many colleges have also confirmed that students who take gap years are more involved and determined on campus.   
2. Opportunity to Understand Yourself and the World
Whatever you do with your gap year, you'll get to identify yourself more. Not only that, but you'll also learn some of the things that make your life worth. Again, you'll begin to have a different perception of the world because as you grow, things also change. 
The challenges facing the world, such as poverty, immigration, and diseases, need leaders who can perceive things differently for a better tomorrow. During this period, the world is your classroom. And upon understanding it better, you'll become a better citizen at home, college, and even life. 
3. It's a Preference to Most Colleges and Universities
Tons of colleges often encourage students to take a gap year. Reputable colleges such as Harvard University, Tufts University, and University of North Carolina Chapel Hill, offer incentives like financial aid to students who opt for a gap year. As a result, most students use it in their applications to enjoy the benefits that come with it. 
4. Boosts Your Resume
Students who take gap years are often exposed. As such, you'll be setting yourself apart from other applicants with no experience.
This helps boost your resume, as well as confidence during an interview. With the increasing number of sentiments, a college degree says nothing about competence and capabilities, but a gap year does. You'll always have a reason to explain why you took a gap year and how beneficial the decision was.
5. Expands Your Network
Upon taking a gap year, it's apparent that you'll meet new people and enhance your network. Regardless of where you spend your gap year, you'll build new relationships. As a high school alumnus, you'll probably enroll in a growing network of inspiring young leaders around the world to excel as leaders in college and the classroom. You'll also earn recognition just like Gates Millennium Scholars and Dalai Lama Fellows. 
What Are The Disadvantages of Taking a Gap Year?
1. Gap Years are Expensive
There are lots of budget considerations to make when taking a gap year – from flights to food and housing fees. These costs can add up fast, so you need to make sure that you choose the most budget-friendly activity to do during your gap year. That said, you need to plan well for your gap year so that you don't end up spending all the cash you have.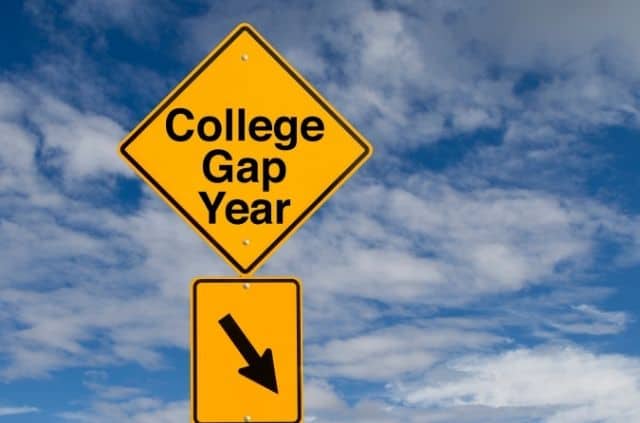 2. You'll Be On Your Own
Being away from your family and guardians is something everyone will pass through eventually. Most teens will be on their own when in school; whether high school or college, but they have an advantage because they can reach out to their parents anytime. 
This is not true when you take a gap year because you will be entirely on your own; different food, culture, language, and many other things that you have no control over. Even more, parents will consider you a grownup at this point and may not give you the support they gave you as a child. 
3. You Risk the Chance of Losing Focus
The most common fear among gap-year takers is that one year is likely to lead to another. It's okay to feel nervous and worried that you may never achieve your goals upon taking a year off classroom learning. When thinking about all these negativities, it would be best to talk to about it with your family members or close friends. 
4. You Feel Like You're Falling Behind
If you choose to travel the world, it means you'll be enrolling for college a year later than your peers. As such, you'll feel like you're lagging when your peers are moving forward with the campus. This will also mean that you'll graduate a year later than your agemates. As a result, your career might also delay by a year. Taking a year off will delay everything else by a year.
How Can I Spend My Gap Year During Coronavirus?
1. Learn a Valuable Skill
There are tons of skills you can learn remotely – from languages, photography, coding, to digital marketing. Fortunately, there are many resources online that allow you to tackle any topic of your choice.
While you won't get paid for this, you'll learn more about your strengths, which could influence your career choice.These online courses will also help develop skills that can be useful once you've completed your college degree. 
2. Find Volunteer Opportunities
Unlike employment opportunities, there are volunteer opportunities in almost every area of interest. You can utilize this chance to give back your skills. Volunteering will not only help the needy, but it will also enhance your horizons. If you lack the courage to volunteer in person, virtual opportunities will always come to your rescue. 
3. Get a Remote Research Position or Internship
While most people overlook remote internships, they can be a breakthrough to employment opportunities. LinkedIn and Handshake are some of the platforms you should start looking for internships.
Taking part in an online research program that's relevant to your career will also help you acquire valuable skills while keeping you engaged. Most universities offer such opportunities through their online page, should you plan to participate in one. 
4. Start a Passion Project
With global lockdown, many people have been less busy. This time can be better utilized for a passion project. A passion project can help you discover your areas of interest and even generate extra income. For example, you could launch a YouTube channel to showcase your cooking skills and earn extra income from the side. 
Will Colleges Accept Your Request to Take a Gap Year Due to CoronaVirus?
Because of the global pandemic, gap year opportunities have been limited. Popular options like international travel have been shut down due to the drastic spread of coronavirus. However, you can still get innovative on how to spend your gap time rather than waiting to take one when things return to normal.