These Are the Top 10 Highest-Paid Management Jobs Right Now
Got a leader's heart and the drive to earn? Study and work your way toward managerial positions. With at least 5 years of industry experience and graduate school degrees under your belt, you can get that leadership spot you deserve.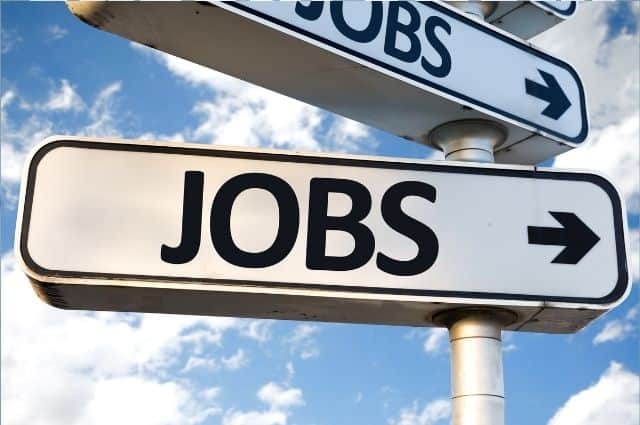 However, research done by Vacancy Centre shows that not all administrative positions can give you that six-figure income you've been dreaming for many years. If you like to hold a respectable rank that can also help you build a sizable fortune, here's a list of industries you might like to consider. Managers in these sectors are the highest-paid in the world.
1. Development and Training
Average: $95,400
Salary Range: $61,500 to $226,500
Team productivity is a priority in many organizations, even in the non-profit sector. As development and training manager, you'll work closely with entrepreneurs to know the company goals and formulate apt training plans for the team. You can be part of the company's in-house HR team. Or you can also work with organizations as a third-party service provider.
2. Engineering and Architecture
Average: $143,870
Salary Range: $86,000 to $207,400
Office design, especially the interior area, affects team productivity. It's the job of your team to create sustainable, comfortable, safe, and cost-efficient building designs that meet the company's needs.
3. Human Resource
Average: $99,720
Salary Range: $81,793 to $131,790
The strength of an organization comes from its members. And it's the responsibility of the human resource manager to train team members and help them achieve more while making sure the individual feels great about contributing to the company. Hence, this also calls the need for HR managers to come up with attractive compensations and benefits packages that will attract and retain top talent.
4. Information and Computer Systems
Average: $145,740
Salary Range: $82,360 to $200,000
As data and ICT-driven businesses continue to grow, there's also an increasing demand for IT and computer systems manager. This position would require you to have expertise and experience in handling both hardware and software systems. You'll manage a team that will create, implement, and monitors an IT infrastructure designed to give the company a technological edge.
5. Marketing and Public Relations
Average: $144,140
Salary Range: $67,490 to $208,000
An effective branding strategy is at the core of any business. And you have a profound role to play as a marketing and public relations manager. You'll help develop products and marketing strategies that will increase the company's profits and industry leadership. You'll also handle the company's online and offline presence, as well as address customer concerns effectively.
6. Natural Sciences
Average: $136,150
Salary Range: $66,920 to $208,000
The natural sciences manager supervises the workflow and projects of other scientists (e.g., physicists, chemists, biologists). To reach this position, you must also have a specialty yourself and the desire to advocate scientific research as a way to create better products and innovations.
7. Top Executive
Average: $194,350
Salary Range: $69,070 to $200,000
As you hold this position, remember that the weight of the entire company will be on your shoulders. You need to know the details of the business (e.g., expansion plans, target market, products, logistics, clients, and retention rate). Yes, this means you might need to put in more hours at work than the rest of your team.
8. Financial Services
Average: $139,720
Salary Range: $65,000 to $208,000
Organizations rely on financial managers to maintain positive cash flow. Managers oversee, manage, and analyze financial plans for investments, product development, expansion, marketing, and other aspects.
9. Sales
Average: $135,090
Salary Range: $55,790 to $208,000
Let's face it. Companies go down without product or service sales or customers. Hence, the role of sales managers is to determine sales goals, as well as create workflows and training programs that will help the team close more deals.
10. Operations or General Manager
Average: $122,090
Salary Range: $44,290 to $208,000
As the general manager, you need to be well-rounded, considering that your role covers the daily operations of the company. After meetings and face-to-face interactions with your team, you also need to sit down and develop, analyze, or improve policies, company guidelines, and project plans. So, aside from your leadership skills, you also need to demonstrate excellent IT, communication, and budget management competencies.
With the availability of different business opportunities, there's also a growing need for managers who can help people start, grow, and manage their companies. And if you have experience in the fields mentioned above, you can certainly expect a bright career as a manager.