List of Methods Used for Management Development
Businesses that want to adopt a proactive approach to growth should invest in management development. Employee retention and motivation improve due to training opportunities, resulting in a knowledgeable and motivated staff. If you want your firm to grow, you need to invest in your most valuable asset—and your team upskilling is a vital growth strategy that you need to implement.
What is Management Development?
"Management development is a formulated ongoing process of learning and growth"—that aims to change people's behavior—by cultivating their mental abilities and inherent qualities—through the acquisition, understanding, and application of new knowledge, insights, and skills—as they are required for effective management.
Definition of  Management Development
"Management development is the concept that presents the ways in which organizations help employees develop & increase their personal and professional skills, either as managers in a management job or with an eventual management job in mind".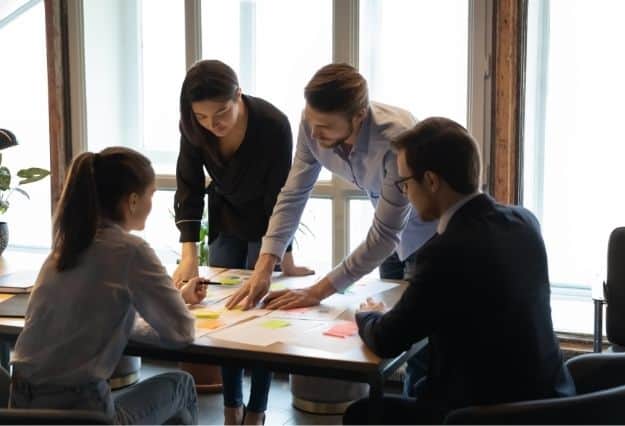 In this post, I'll lead you through methods and classifications of management development. Heck, I'll even give you some of the challenges you may face when implementing them. So what are the categories of management development?
Methods Used for Management Development
The methods and techniques of management development can be studied under the following heads:-
1. On the Job Methods 2. Off the Job Methods.
1. On Job Methods of Management
On the job methods of management, development is the strategy used in the workplace to learn about an executive's stakes—such as time and money-saving strategies.
This is the most prevalent method of management development—also referred to as job instruction training. This strategy involves placing the individual in regular employment and teaching them the skills they need to execute. The trainee is guided by a skilled worker or teacher who supervises and guides them.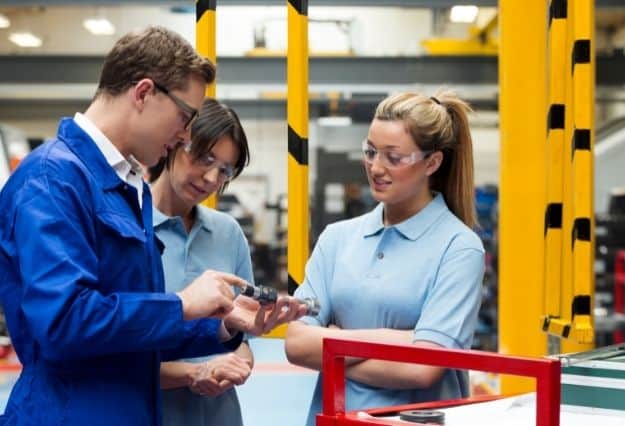 On-the-job training offers the advantage of providing hands-on experience and information in real-world situations. While the trainee is learning how to do a job, he is also working as a regular employee providing the services for which he is compensated.
As a person learns on the job, the problem of trainee transfer is minimized. Rather than learning how to perform the task, the emphasis is on providing services in the most efficient manner possible.
Some of the on-job methods comprise:
1.  Coaching
In this technique, the superior acts as a coach, guiding and training subordinates or trainees. Coaching material is determined by the objectives established before the start. The coach helps the trainees by guiding them, reviewing their performance regularly, and suggesting any necessary improvements.
This strategy works best when the coach and learner are honest with each other and communicate effectively. Trainees are more interested in their progress is recognized and rewarded.
2.  Job Rotation
Job rotation is a horizontal mobility mechanism that broadens the manager's experience perception beyond his narrow bounds. It involves moving a person from one job to another on a predetermined schedule. The trainee rotates through various occupations until they are familiar with all of the associated jobs.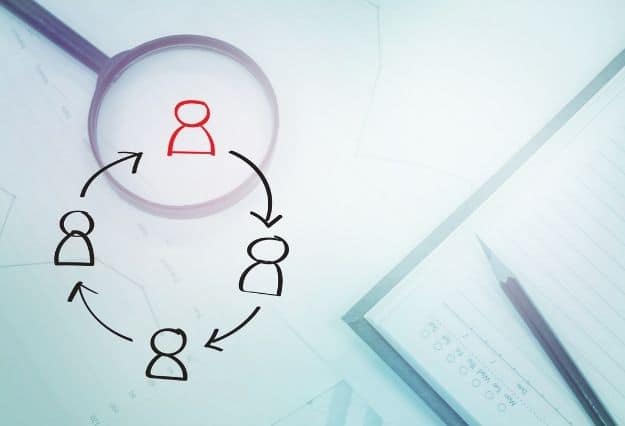 Job rotation aims to improve trainees' knowledge, abilities, and understanding of various jobs—it boosts their self-assurance. The job rotation strategy is usually intended for junior executives—one rotation might range from six months to two years.
3.  Under Study
In this technique, the supervisor chooses one individual to train as his successor. He is prepared to take on full-time responsibility for the supervisor's current post. Suppose the supervisor leaves the work or is absent for an extended period owing to illness, retirement, promotion, or death, for example. In that case, that trained individual becomes eligible to take their place.
4.  Multiple Management
A junior board of executives is formed in this approach to learning the expertise of the Board of Directors (BOD). The junior board examines significant issues and makes recommendations to the BOD. This benefits the younger board of executives because they learn problem-solving strategies, and it helps the BOD as they gain valued executive viewpoints. BOD vacancies might be replaced by members of the junior board of executives.
5.  Selected Readings
Because the business environment is constantly changing, fluctuations are an inevitable element of doing business. In such an environment, new and creative management strategies are also developed. The primary means of development in this strategy is reading. Managers can learn about the most recent advancements in the management sector through reading professional books, journals, periodicals, and other publications.
6.  Committee's Assignments
 In this method, a committee of trainee executives is created. At committee meetings, everyone participates and can speak communication skills improve and acquire various problem-solving techniques. 
7.  Project Assignments
A group of workers is allocated project work linked to their functional area. A project team or task force is the name given to this collection of workers. The project team investigates the challenges within the work project and devises a remedy.
Trainees learn a variety of processes during this phase. Marketing officers, for example, could be tasked with determining whether or not a market is accessible. They learn segmentation, positioning, and targeting during this process. Besides, they also study the marketing department's interactions with other divisions.
2. Off the Job Method of
Management Development
The off-the-job method is carried out outside the job area rather than on the task site.
Management games with problem-solving and analytical capabilities, outside seminars in technical and interpersonal areas, role-playing to expose managers to realistic situations and develop their skills, behavior modeling to expose managers to the right way of doing things and allow them to practice those practices are all examples of the job method of management development.
Off the job methods consist of:
1.  Case Studies
Trainees are provided with a written case in this part of business management development. A case is a business problem or a circumstance that necessitates a solution.
Trainees are instructed to analyze the situation, come up with various courses of action, evaluate the alternatives, and choose the best one. The trainer observes the solution and provides guidance, ensuring that no critical details are overlooked.
2.  Conference Method
A conference is a formal meeting that is held on purpose—the participants debate the topic and share their thoughts. Interaction and engagement of trainees are emphasized in this approach. And it's appropriate for 15-20 people and helps to increase conceptual knowledge and modify attitudes. Active involvement would be impossible in a group of more than 20 participants.
3.  Role-Playing
In this system, trainees are assigned roles that they will play on stage. Role actors take the stage— which is a reasonable response to fictitious conditions. Roles are assigned to scenarios such as hiring, firing, interviewing, grievance management, worker discipline, client or customer presentations, and so on.
4.  Lectures
 When there are a significant number of trainees, lectures are a simple way of management development—it's less expensive and time-consuming. Lectures are officially structured discussions in which the instructor leads the discussion on a specific topic. You can utilize various demonstrations, audio-visual aids, and conversations in lectures to pique the audience's interest.
When teaching facts, concepts, principles, attitudes, or problem-solving abilities, this strategy is effective.
5.  Group Discussion
In this strategy, members of a group discuss a single study topic, and all group members' knowledge and communication abilities grow as a result of this debate. Afterward, the chairman of the group discussion summarizes the issue.
6.  In-Basket Exercise
Employees are provided with a basket, tray, or box filled with papers and files relating to their functional area. The trainee is expected to review these documents and make recommendations regarding the problem or scenario. The trainees' recommendations are compared, and conclusions are drawn—these recommendations are then documented.
7.  Management Games
Management of business games are simulations of real-world corporate settings. There are two types of management games: the first is the interactive form, in which one team's decisions or actions impact the other. Second, non-interacting games, in which each team makes its judgments, have no bearing on the others. Their outcomes are solely dependent on their abilities.
Management games teach trainees communication skills, problem-solving tactics, conflict-resolution abilities, and leadership attributes, among other things.
8.  Sensitivity Training
Because this training takes place in a controlled environment, it is also known as laboratory training—as well-referred to as T-Group training. This training aims for CEOs to learn how groups work and how individuals view themselves and others. Individual tolerance is also increased by T-Group training.
Typically, a psychologist is an instructor for this training. Training entails group members sitting around a table for an extended period discussing various topics. Employee behavior is altered as a result of sensitivity training. That said, let's look at some of the challenges in implementing management development, shall we?
Challenges in Implementing Management Development Methods 
The system has the potential to become overly centralized, rigid, and "closed."
It is heavily reliant on the coach's skill to instruct, which he may or may not possess.
The training environment, devoid of worries about daily responsibilities, is not available.
There are no more chances of making costly mistakes or hurting group connections
It disrupts family and home life because transfers frequently require executives to go to various locations (sometimes far away and unfamiliar) on short notice.
While reasonable modifications are beneficial, ill-conceived, and rushed, innovations might result in costly experiments.
Because "executives may have little incentive to sink their teeth fully into an assignment," it weakens organizational morale and efficiency. Established operations are disrupted, and the manager is more likely to make mistakes in a new position.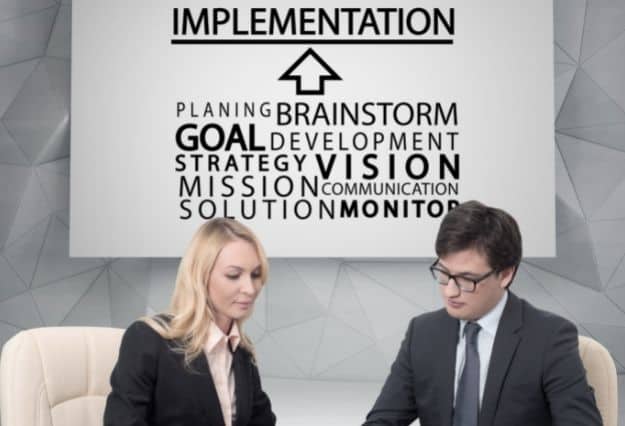 Job rotation might demotivate brilliant and assertive trainees who are looking for specific responsibilities in their chosen field.
Subtle class disparities can emerge as a result of rotation. Men who aren't rotated tend to get defensive. This leads to miscommunication and misunderstanding.
Sharp schisms, friction, jealousy, and other non-cooperative and dysfunctional human behavior emerge.
The system resembles a high-stakes game of "musical chairs." Some folks are left behind if there are promotions or moves. As a result, intelligent young people avoid taking risks.
A subordinate's adjustment to his new employers can be challenging. Interpersonal relationships take time to adjust, and employees who move frequently are more likely to feel insecure.
Bottom Line
Your managers are some of the most significant people—they offer new goods, services, or enhancements because they have a complete understanding of your company. You can establish a team of innovation managers with the proper training and confidence, and they will eventually lead the way in business improvement and product development.
It is critical to maintaining a competitive advantage over your competitors. Ensure that your managers have the necessary abilities to set your company apart from the competition. 
You can successfully develop your managers with a brief intervention to immediately improve an individual or a company-wide training program.
Employees want to believe that they are making progress in their chosen professional path and that their skill set is growing. Ensure that you invest in the professional growth of your employees
 If you fail to do so, your staff may leave in pursuit of other employment alternatives. After all, if your employees believe you're investing in their future, they'll be more likely to stay put, lowering your costs.