5 Essentials in Office Automation Systems
Many organizations quickly move from digitized systems to automated systems to boost their productivity and lower their cost. 
Organizations abandoning digitized systems understand the benefits that come with automation. However, automation is not achieved by downloading a few apps that carry out one or two tasks but by implementing a full-scale office automation system. 
This article will walk you through what office automation is, its advantages, and the implementation process, which involves what you need in an office automation system. So let's cut to the chase. 
What Is Office Automation?
Office automation is simply data flowing on its own without human help or interference. It involves using automation tools to collect, analyze, store, create and share data to run the day-to-day office programs and processes perfectly. 
Introduction and improvement of technology have seen a significant change in the day-to-day administration of an office set-up. Some great examples include shared drives that have replaced filing cabinets, Emails replacing memos, and biometrics replacing timesheet stamping. 
What Is an Office Automation System?
An office automation system is a tool that ensures data effectively moves from one system to another without any human help throughout the process. These automation tools assist organizations in managing, collecting, and analyzing data more securely and accomplish their daily tasks. It also automates and optimizes work procedures and processes for a better outcome. 
How Do I Decide What to Automate?
Office automation systems are appreciated by many business owners and organizations worldwide. No organization can reject higher profit margins, more excellent work efficiency, and improved accuracy.  
However, there are still organizations that, despite knowing the benefits of automation, are still stuck on digitized systems. Their excuse is always that the automation process is overwhelming. 
Before incorporating office automation systems, your organization will have to sit down and select the processes that need to be automated. Start by checking existing workflows to know the stakeholders, resources, and processes involved through mapping. 
Mapping involves a visual representation of your organization's work process. It's basically what an organization does, how it does it, and who is responsible. Mapping will help you identify bottlenecks within your organization's workflow. 
The Five Essentials of Office Automation Tools
1. Easy Workflow Designer
Some years back, developing workflows was the domain of hard-core system coders. Workflow software evolved, assuming programmers were the people to use it, but that's not the case. 
A modern office automation system has to start with the business user as the primary consumer of these software and not coders.  
When you're trying an office automation tool, first make your workflow to have a clear idea of what you want to do. Is it easy to set up? Can you effectively come up with a sequence of tasks to finish the process? 
Software shouldn't determine how you run your business operations. It should instead help you and your employees strengthen the existing systems for better production. 
2. Mobile Compatibility
Whether you've employed remote workers or you want to swiftly check-in when you're waiting for a flight, your office automation tool effective. The same way it works on a PC in your main office is the same way it should work on the phone when you're away on a trip.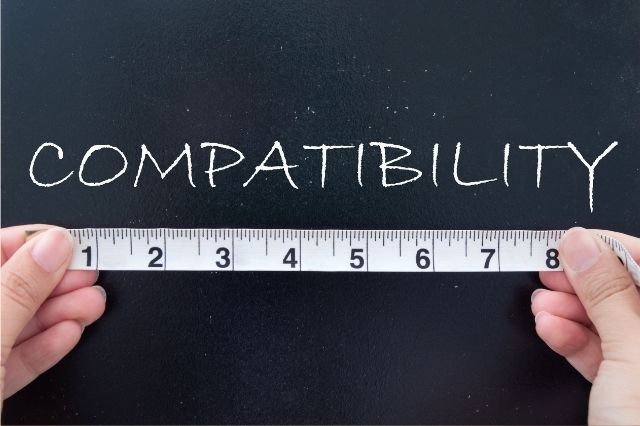 You can't afford to delay your marketing campaign because you need to wait for one of your employees to come back from his vacation or business trip. 
You have to run your business from a secure cloud and not have to worry about where your information or data is or who has access to it. Using an office automation tool like Kissflow will ensure your employees go over the marketing plan and give a quick response even when they are away on vacation. 
3. Integration With Other Software
Besides running your office automation software, you've also got an internal database, a marketing automation tool, your financial software, and a CRM that you should manage well for a smooth business process. When you depend on such systems, you'll need a quality office automation tool that runs properly. 
It's easier to integrate while using your other tools. However, if you choose other software that doesn't match your system, you'll be stuck pushing data from one system to another. 
When you're undertaking your evaluation, take note of the pre-integrations the office automation software gives or if it exploits the connection to a tool such as Zapier to gain access to thousands of cloud tools. 
4. Reports and Analytics
How do you know if your office automation is producing results? You need to understand that you can't just evaluate the performance of the office automation based on how happy your employees are using it but through your data speed and outcome of quality. 
Incorporating another software to evaluate your workflow data is unnecessary and time-wasting. Why not have just one software designed perfectly to report and analyze your data? The best and most effective office automation products nowadays come fully equipped with various features that solve multiple problems at a go. 
5. Access Control Options
The same way you limit access to your office premises is the same way you restrict those who access your business workflow and the activities they can undertake and those they can't. 
An excellent workflow automation system values privacy and security and has measures in place to deal with infringement. It also has to have access control as part of its main feature. You should not overlook access control when selecting office automation software. 
Benefits of an Office Automation System
1. Improved Accuracy
Let's face it- humans make errors when carrying out tasks that an effectively implemented automated system doesn't make. It's not that you cannot correct human mistakes but that it will lead to wasted time on a specific project.
Human errors can also be costly, especially when you're dealing with crucial projects. For example, including extra digits when paying vendors or employees in your organization is a severe mistake humans make. 
Some other human mistakes lead to compliance and security issues, leading to your business being negatively exposed to malpractices. 
A properly automated office system reduces the rate of errors by limiting the human transfer of data. For better accuracy in your organization, computerized systems are the way to go. 
2. Reduced Costs
Using automated systems for complex business tasks saves you the cash you would have spent hiring people to execute the same functions. The use of these automated systems reduces operational costs while increasing profit and product margins. 
3. Reduced Time and Resources
Properly using office automation systems means your organization can accomplish more tasks with fewer resources and in good time. These automated systems eliminate monotonous and time-consuming duties leading to employees channeling their energy in less tedious and high-value tasks. 
A good example is in a regular office set-up where employees don't have to collect important documents, incorporate that information and fill voluminous paper copies. Instead, the automated system does these tasks for them. These systems averagely save employees close to 3 hours a day and make their work easier. 
4. Data Storage and Management
Office automation systems make the data storage process simpler while enabling organizations to properly monitor and control data using an electronic document management system. The standard features of these systems include reminder and management systems alongside easy access of information by organization members or stakeholders. 
5. More Informed Decisions
Office automation systems equip organizations with large sets of data, analytics, and reports. Timely access to these data enables more informed decisions. 
Furthermore, by analyzing essential performance dictators and data, your organization can implement changes to its operating systems to eliminate bottlenecks and many other inefficiencies. 
Through these operational changes, organizations can improve the quality of services and production, ensure efficient performance optimization, and achieve high compliance levels. An improved and better business operation process is what attracts many people to automated office systems. 
6. Minimal Errors 
Humans are to error-it's almost impossible to dissociate humans with error. However, an effectively implemented office automation system offers you quality in production and efficiency in the outcome. 
Correction of errors mostly takes double the time to be used to complete the task in one round. It involves finding the error, correcting it, then again cross-checking before production. 
Errors are costly. A simple error can cost business organizations fortunes. The most common mistake is adding a couple of digits when paying employees and vendors. This becomes tragic when it's not spotted and corrected early. 
Errors can also lead to compliance complications or, worse, weaken the security protocols of your organization. Without proper system automation, it's almost impossible to operate your business without heavy fines and penalties traced from mistakes made by employees. 
7. Easier Creation of Workflows
An efficient and effective workflow automation system is one built to serve business purposes. Before acquiring one, ensure it makes your work more manageable when you're attempting to create your workflow. For example, develop a sequence of practical tasks required to effectuate the process.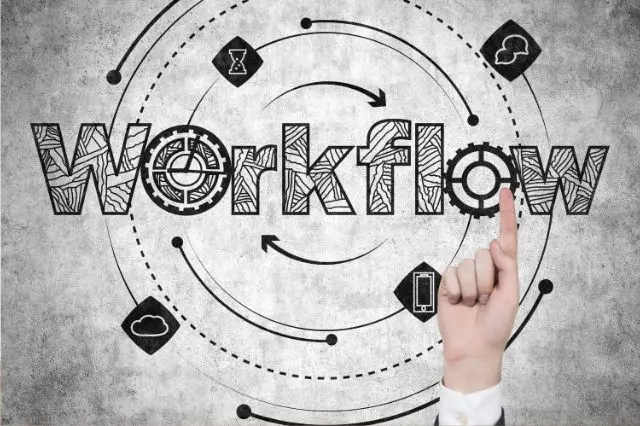 Ideally, this procedure shouldn't take you five minutes to figure out, even if it's your first time interacting with the software. How do you know if it suits you? Well, if it perfectly fits into your already established system, then it's for you. 
Bottom Line 
The only way to enjoy the full benefits of automation is by using a system that contains all the features I've mentioned above. Remember, a sound automation system should not change the way you operate your system but rather fit in the system.