What is Office Automation Systems?
With the realization of its benefits, automation is becoming an everyday practice in many organizations. Both SMEs and large-scale enterprises are now leveraging the power of automation in boosting their productivity while reducing costs simultaneously.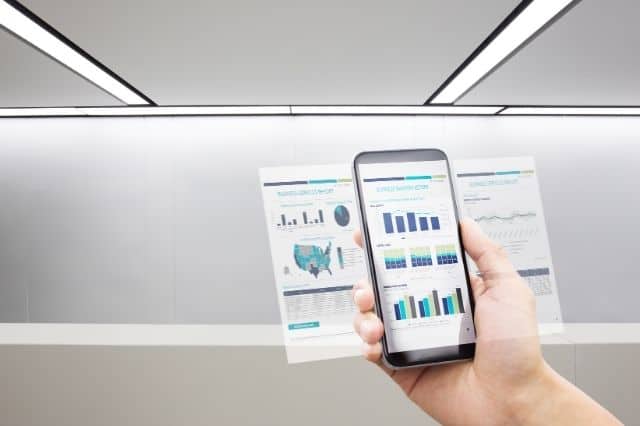 Whether it's downloading that accounting software or acquiring an app to help with processes such as data reporting or screening applicants during hiring, automation is slowly taking over the workplace. However, this doesn't imply that such an organization has achieved automation. You can only achieve full-scale automation if an organization rolls out an office automation system. 
This article covers all that you need to know about office automation systems, including meaning, benefits, implementation process, and the features of an effective automation system. 
Let's get started. 
What's the Meaning of Office Automation System?
By definition, office automation is the process of setting and watching data flow around by itself such that there's no human intervention, errors, and inaccuracies of any kind. For this to happen, there needs to be an office tool responsible for collecting, organizing, storing, analyzing, and disseminating the data. Such tools are designed to be reliable and can be trusted in the handling of confidential organizational data. 
Technology is revolutionizing how work is done in the office and organizational settings. Traditional systems and office practices quickly become employees' mistakes extinct with the infiltration of new and seamless technologically advanced tools that improve efficiency, save on costs and enhance quality. For instance, email communication has taken the place of memos, shared drives have kicked cabinet filing through the window and employee timesheet stamping has been rendered useless by biometrics. 
What Is an Office Automation System?
Now that we know what office automation is let's now shift our focus to the office automation system, the real deal. It's Defined as the tool that facilitates the movement of data from one system to another by itself without the intervention of human mechanisms or inaccuracies. Such tools provide tremendous assistance in collecting data, secure analysis, and accomplishing everyday tasks with ease. The goal of such tools is to automate and optimize all the business procedures and processes. 
What are the Benefits Office Automation System?
Many benefits are accruing to businesses that have already implemented full office automation systems. Regardless of the organization's size, there's no shortage of benefits that these organizations can reap. But the feature that cuts across organizations of all sizes regardless of their industry is the ability of the office automation systems to reduce manual effort, save on time, and store a large volume of data.
The tools work to streamline the daily administrative and management practices, ensuring no delay and errors are a thing of the past. Another benefit is that these tools enhance process visibility, giving the administrators an upper hand at spotting and tackling bottlenecks well in advance before they even crop up.  
Let's now look at each of these individual benefits and why they matter. 
1. Mobile Compatibility
Companies and businesses are quickly adapting to the new normal by adopting remote working. Many of them have implemented mobile office systems, which has enabled many of their employees to work. 
All this wouldn't have been possible without the input of office automation systems. And it doesn't need to be employees working who benefit from this automation. In other words, it's now possible to work from anywhere. You could be seated at the airport waiting to get onto your next flight and need to check in to see how things are running. 
Better still, you don't have to cut short your adventurous escapade in Hawaii just to return to the office to accomplish a task. So long as your organization has a fully automated office system, all you need to do is log in, do whatever it is you want to be done, and get back to traveling or enjoying the beautiful beaches of Hawaii. 
2. Saves Time and Resources
Automation, in other words, means getting more done with fewer resources while saving time. It means getting rid of the highly tedious, complex, and sometimes monotonous tasks so that the workforce can focus their energy and time elsewhere. For instance, the paperless filing system that staff doesn't need to waste a lot of time cruising the file cabinets back and forth just to find a single file. 
Instead, it's simply a matter of clicking and wallah; your document is right there before you. It takes seconds to spend their time on high-value tasks like generating reports or going through the analyzed ones. According to this study, automation can save up to 3 hours of a single employee's time. 
3. Availability of Reports and Analytics 
There's only one way to tell if your investment in office automation systems is generating a favorable ROI; data. Factors like employee motivation could be a pointer, but it doesn't necessarily mean that things are working out according to projections and plans. 
Data, on the other hand, makes all the difference. It makes it possible to compare the process history, actual vs. anticipated outcomes, speed of delivery, and many other metrics. 
By adopting a single piece of multifaceted software, it's possible to synchronize and harmonize all operations that entail everything from collection, organization, analysis, and storage of data, generation and sharing of reports.
4. Minimal Errors
You know what they say; humans are to error. But a properly implemented office automation system will rid you of that worry. One thing about errors is that they lead to production delays since they have to be rectified, cross-checked again before they can proceed to the next level. In many cases, a single task will take twice or even thrice the amount of time it should have taken if you did everything right. 
The worst news is that some of these errors are costly. It may be a simple one, such as adding a single or couple of digits when paying vendors or employees. But the outcomes are often devastating if these aren't spotted and corrected. 
Some of these errors could lead to compliance issues or even bridge the security protocols of the organization. Without automation, it's almost inevitable to escape heavy fines and penalties resulting from the mistakes committed by employees. 
5. Compatibility with Other Software 
You can easily integrate office automation software with other systems such as CRM, internal database and accounting software. It's important that when you're implementing automation in your organization, you choose a system that will not make you spend a lot of time pushing data from one system to another. 
If it's not compatible with the already established systems, then it's probably not worth your time and efforts. 
6. Facilitates Easier Creation of Workflows
A good and effective workflow automation system is one that's designed with the business in mind. Before settling on one, you need to ensure that it gives you an easy time when you want to create your workflows, e.g., create a sequence of relevant tasks needed to complete a process. 
Ideally, this is a process that shouldn't take you more than five minutes to figure out, even if it's your first encounter with the software. Above all, you know it's the right choice when it fits into your already established processes instead of complicating things and forcing you to overhaul many already established systems. 
What Are the Functions of Office Automation Software?
An ideal office automation software:
Eliminates paperwork

Requires less storage space 

Minimizes errors

It makes data storage and retrieval easy 

Allows several people to access data

Retrieves information instantly

eliminates  data redundancy
Implementing Office Automation System
Despite the many known benefits of an office automation system, many organizations and businesses are reluctant to adopt it because it appears to them to be overwhelming. However, what is usually lacking in such an instance is an ordered approach that is realistic enough to show the process as achievable and manageable.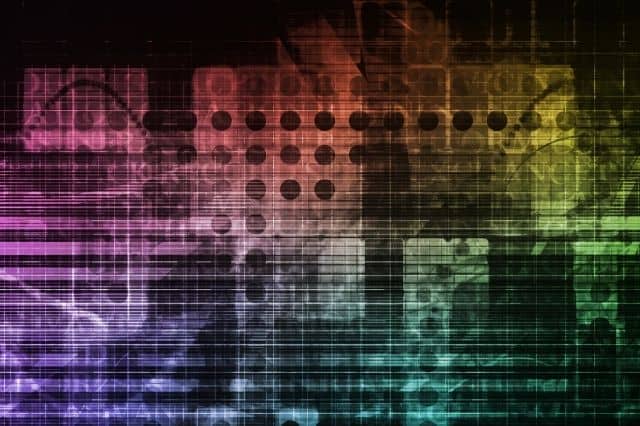 Decide of What to Automate 
Look at the specific processes that need automation. An excellent place to start is workflow so that you get a clear picture of the processes. 
If you want to get there faster, consider using process mapping, creating a visual representation of the most definitive organizational processes as well as the people responsible for them. This process will help you spot the bottlenecks in your workflow and give you a hint of the direction to take in streamlining them. You can use a drag and drop modeler to help you with the creation of the process map.
Important Features of an Office Automation System
You shouldn't take an office automation system to be the same as downloading a few essential apps and calling it a day. In the actual sense, a comprehensive office automation system will comprise of the following key features:
The seven essentials of office automation tools
1. Process Modeling and Workflow Design
Your system of choice needs to grant you the flexibility to create and modify workflows in a short period. That can only happen if the design is simple to navigate and has drag and drop features.
2. Task Management and Deadlines
The system you're considering must make it possible for employees to know who is required to do what and when. It should make it easy to create, assign and reassign tasks as the need arises.
3. Communication
You can only be as successful as your communication. That means the ideal automation system needs to allow back and forth communication with the stakeholders. It needs to have a form builder that will help breakdown the communication while collecting the most important details needed. 
4. Integration
If the option you're interested in doesn't integrate with most of your already established systems and process, move on to the next; it's a waste of time. 
5. Security and Access Control
A cloud-based office automation system that comes with features that help you set access privileges and one that has advanced security protocols is the best option. 
6. Reporting and Analytics
Consider working with an office automation system that comes with inbuilt reporting and analytics capabilities and other key performance indicators. 
7. Mobile Compatibility
The pandemic era has taught us that mobility should be an integral factor of every organization and business. An effective automation system offers a cloud-based security solution for remote-working and accessibility. 
Bottom Line 
You can only reap the full benefits of automation if you work with a vendor that offers a system rich in all the features we've shown you above—the difference between an office that's only digitized and one that's fully automated. If you can't attest to the benefits and features in this piece, then you're most probably digitized, at best. 
Now is the time to upgrade so that you can save money and time while increasing productivity at the same time.