Process Manager Job Description
Process Managers are also referred to as business Process Managers. The primary job description is to analyze, evaluate and propose recommendations to improve business processes.
This professional can be functional in any department in any organizational or industrial setting. However, many of them are common in the production or manufacturing sectors which usually demand a high operational efficiency level.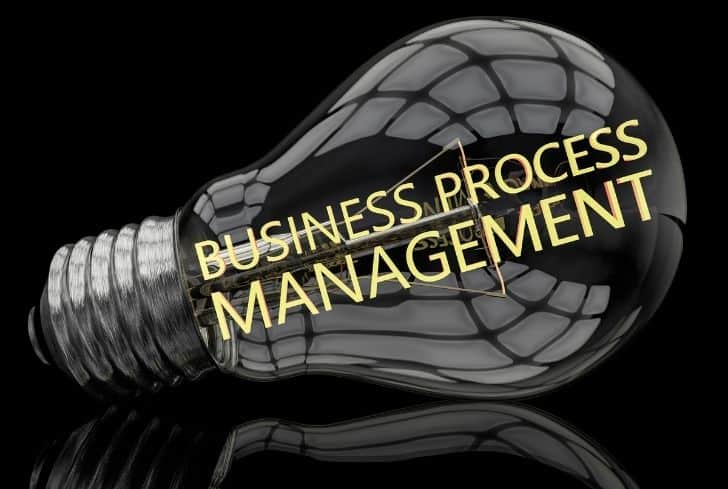 Learn about the key requirements, duties, responsibilities, and skills that should be in a Process Manager Job Description.
A process manager is responsible for coming up with and implementing the necessary changes for the department or organization to realign with the right objectives and priorities. The Process Manager also drafts and prepares the needed documentation detailing the existing processes; changes recommended, changes implemented, future forecasts, and the anticipated results. This expert also analyzes the implemented changes, results, and whether they're yielding the desired outcomes and making adjustments to workflows.
In most organizations, Process Managers report to department heads or other senior managerial staff. After conducting their assessments and coming up with proposed changes, the managers need to present their findings to the superiors and implement such proposals. 
The Bureau of Labor Statistics (BLS) projects that the intake of Process Managers and other types of management analysts will grow by 14% by 2024. This is because every business actively seeks ways to reduce spending and maximize operational efficiency, making it easy to reach their goals. The growth in Process Managers' employment will generally positively affect the level of employment growth. 
Process Manager Duties and Responsibilities
In a nutshell, Process Managers are tasked with business process analysis and recommending improvements for organizational growth. After going through dozens of various Process Manager job listings, we've come up with the following list of duties and responsibilities for this position.
1. Evaluate Existing Business Processes
To effectively perform this responsibility, the manager must first do a breakdown of the existing process using flow charts, manuals, and other documentation to show the existing processes effectively. 
The Process Manager can get a clear picture of where the organization is and where it desires to go in terms of its processes. The manager studies ways of effectively introducing change and making improvements that will increase productivity and reduce costs.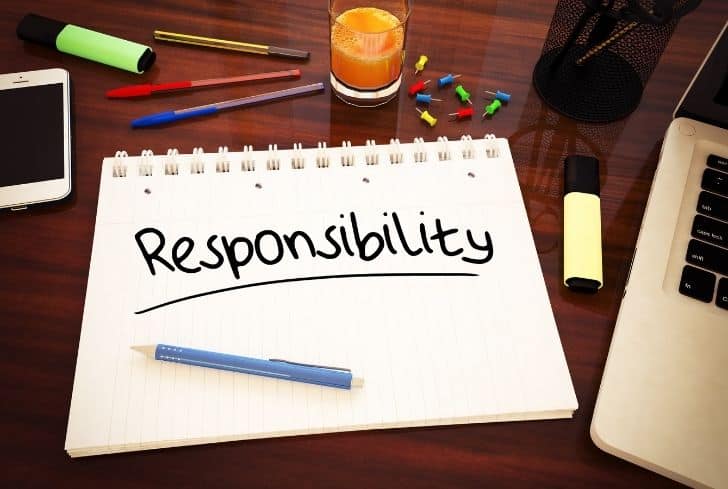 2. Update Department Procedures and Policies
Rolling out new changes and improvements means that some organizational policies and procedures will become irrelevant or inconsistent. That means that such will need to be rewritten or reviewed to align with the latest operational standards, policies, and procedures. It's the Process Manager's work to ensure that this update is done in a consistent, accurate and appealing manner.
3. Create Documentation Detailing Process Improvements
The business Process Manager comes up with the relevant documentation showing the improvements and corresponding details of their implementation. The implementation guidelines are often written in step-by-step instructions such that any other person besides the Process Manager can follow through and implement them. 
4. Conduct Ongoing Analyses
Implementing improvements is only one step of achieving the set outcomes. The most significant part entails monitoring and assessing the changes' progress while making the necessary adjustments so that everything flows and points to achieve the production targets. As a process manager, ensure that you have your analyses recorded for future references and decision-making. 
3. Manage Improvement Teams and Implementation Processes
The manager also oversees the process of rolling out the improvements by liaising with the other managers, team members, and the entire staff to be implemented in line with what is documented. Be there for your team and ensure that you guide them throughout the process. Give suggestion changes whenever required and ensure work is done according to the scope of the project. 
Process Manager Skills
1. Business Process Discovery
To focus their attention on what needs to be changed, the Process Managers first need to understand the organizational process and how they function. Business Process Management (BPM) implementation starts with identifying the departments and personnel involved in the processes. This is important because it aids in determining productivity and efficiency, so it becomes easy to know the necessary adjustments.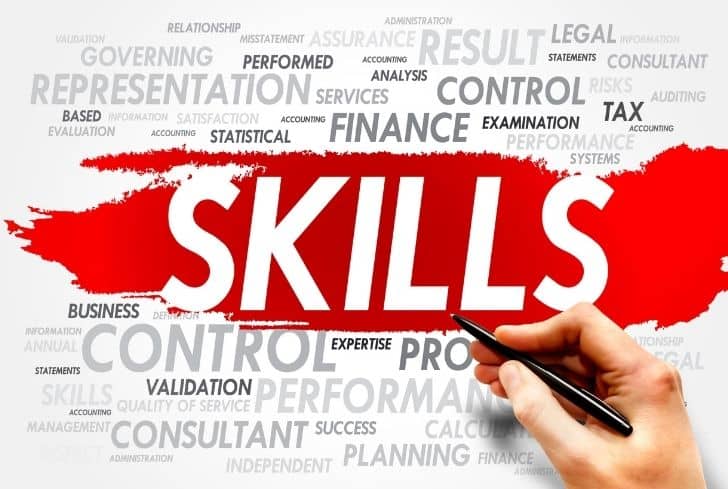 2. Communication
Effective communication right from the start to the end of an initiative is key to success. A BPM communication strategy must thus address the following key questions: 
What do we want to say?

How will we say it?

When will we say it?

To whom will we say it?
3. Organizational Change Techniques
BPM also demands the inclusion of change management into the equation. BPM change initiatives also call for input by various professionals from different hierarchical levels at the organization, especially those working at the mid-level who might have important knowledge and expertise to share. 
4. Project Management
Processes are part and parcel of business operations as they also form the basis of everything revolving around production. They also help in creating new architecture and identification and generation of support packages such as new software. In the end, it's possible to arrive at an overlap of capabilities and skills. 
For instance, a successful BPM redesign project demands more than design and analysis skills, communication, and research capabilities. It demands the input of an expert that's intimately familiar and passionate about the process and takes seriously the responsibility of applying his expertise and techniques to be successful outcomes. 
The answers to these four questions will help design a communication framework of the deliverables, feedback, monitoring, and implementation of the BPM redesign project. 
5. Business Process Modeling
This modeling classifies and groups similar projects based on the following three objectives. 
Prescriptive

– entails the projected processes and their expected performance as well as their rules and guidelines.

Descriptive

– describes the processes' actual performance and other important improvements needed to achieve the set objectives.

Explanatory

– details the rationale and justification of processes that act as the basis for future decision-making and actions.
Process Managers are required to have efficient organizational, communication, and analytical skills. They need to be detail-oriented and problem-solvers with the ability to think critically, manage time and employ leadership to provide direction at any given time. A person with this portfolio must possess the ability to work independently and in a team and come up with creative remedies to improve processes. Other skills include but aren't limited to the following:
Develop and create documents that include process outlines, training manuals, and implementation flowcharts.

Understanding of numerous business processes from different industries
Ability to coordinate and train teams

Assessment of internal processes and recommending way forwards

Minimize process errors and inconsistencies while maximizing profits and saving costs
Process Manager Education and Training
44.6% of Processors managers have bachelor's degrees, while 39.6% have a master's degree. It's possible to become a Process Manager with either a high school degree or GED, although a vast majority have bachelor's degrees. 
The most important thing is to select the right major, although experience in other related fields will give you an added advantage in landing a Process Manager role. These related fields include business analyst, project manager, and operations manager.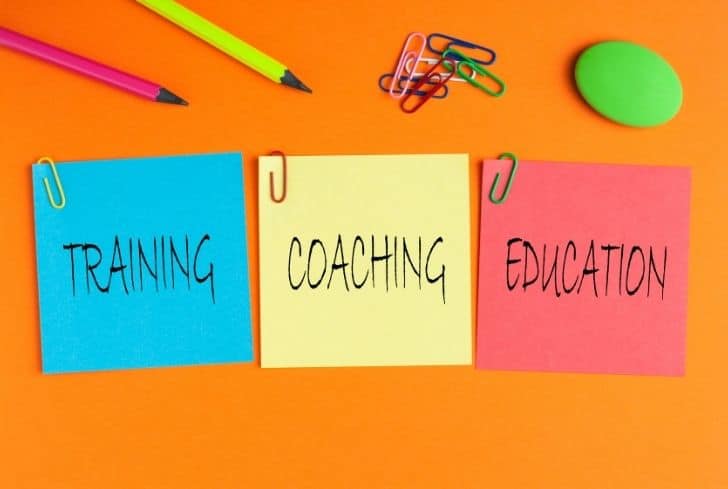 Most of the certification programs require applicants to have a bachelor's degree in information technology, business management, business operations, human resource, or process improvement.
Typical units of student training in this field include training in creating new products, managing production, and streamlining existing business operations. The courses are offered in continuing education and adult workforce departments over four years in colleges. 
The courses are offered through evening classes, part-time classes, weekend classes, and distance learning to fit the working-class schedule.
These courses include the following:
Principles of business process management

System analysis

Process mapping

Modeling, analysis, and design

Process innovation and value analysis

Enterprise process management
These educational and training requirements are here to point you in the right direction. Still, likely variations are depending on the college and course you're interested in pursuing. Most of the colleges have customer care and inquiry desks and online support systems that you contact so that you're able to get the exact details you need to make an informed decision. 
Process Manager Salary
A process manager just starting with less than one year of experience is likely to receive compensation amounting to $56,441 per year (based on 11 salaries) and includes tips, overtime pay, and bonuses. A manager with experience spanning 1-4 years will earn up to $69,363 (based on 186 reviewed salaries).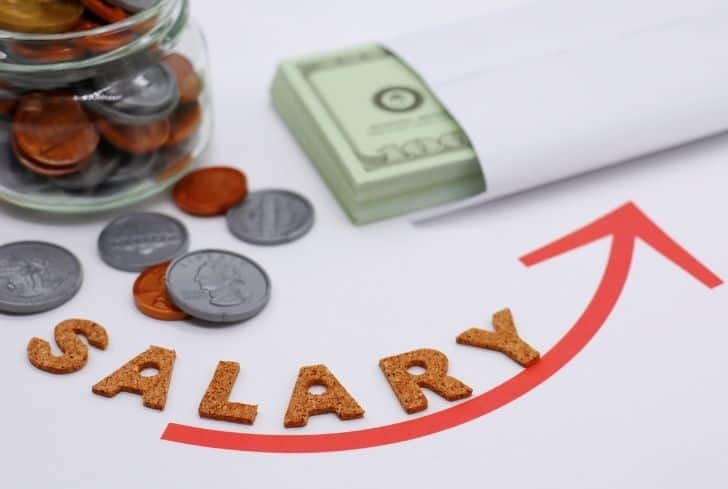 A mid-career manager with 5 to 9 years will have an average total compensation of $82,780, as seen from 166 salaries, while an experienced Process Manager will take home $92,072 based on 185 salaries. Managers with more than 20 years of experience are entitled to compensation amounting to $113,266.
However, it's important to note that likely variations depend on the specific organization hiring and the expectations. When you know your range, it gives you confidence and improves your bargain power. If you know your worth, you might as well go ahead and get it. 
Conclusion
Business processes and operations are becoming more complex by the day. That means businesses that are growth-oriented need to make process management a priority. BPM makes it possible for these organizations to improve their production efficiency while managing change not to be negatively disruptive.