5 Promotional Items for Boosting Your Business's Sales
Boosting your business's sales is key if you want to compete in today's intense economic landscape. One of the best ways to get people to notice your business, and become fond of your brand, is by handing out branded promotional items. If you want to use this tried and true method to boost your sales in 2023, there are five promotional items you should take into consideration: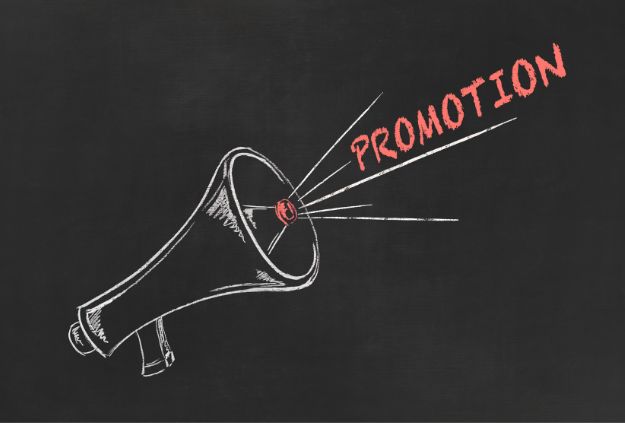 1. Tote Bags
People tend to use their favorite bags for at least a full year. Whether you're using the bag for the gym, shopping, or just hopping about town, you want a bag that feels comfortable, and that's easy to identify quickly. Shoppers who want to reduce their use of plastic bags frequently use tote bags, which boosts the usefulness of tote bags for eco-friendly companies.
Personalized totes are a great way to advertise your apparel company, grocery store, or health-centric business for this reason as well. You can order custom logo tote bags through manufacturers to help spread the word about your business, and boost sales. Many companies will even offer discount prices for businesses that buy custom tote bags in bulk.
2. Water Bottles
You can use quality water bottles with your logo printed on them to market your business with ease. Branded water bottles are a fantastic way to make people notice your brand, even when they're not fully aware of it at first.
Marketing takes a lot of creativity, and water bottles are easy to design in a way that's fun, memorable, and exciting. The better your design is, the more excited your customers will be to use their branded water bottles. Every time someone takes a sip from a water bottle, they will grow a stronger connection to your brand.
3. Koozies
Customers will value customized can coolers for keeping their beverages nice and cold. They'll take them to events and display your logo to guests, and expose house guests to your logo during parties they throw themselves. Manufacturers provide sleeve, and slim can koozie designs as well, to accommodate different beverage containers.
If you're looking for a koozie design that will impress all of your customers, it's important to carefully consider how you design your promo koozie. There are tons of ways koozies can benefit your business's reputation, as people tend to associate brands on koozies with fun, relaxation, and fond memories. Giving them out at business events is also a great way to break the ice with new, and beloved, customers.
4. Backpacks
With the right manufacturer, you can choose from the zipper, sling, and/or drawstring backpacks in an amazing variety of colors and styles. Logos fit onto backpacks with ease, so it's simple to design a promo backpack that can represent your business well. There are tons of ways to make people interested in wearing your backpack out in public, including offering them a discount for doing so.
Sports teams are always happy to receive free backpacks, so giving out promo backpacks to local sports teams and charities is always a great idea. You can even give out promo backpacks to your best customers when they buy a certain amount of products from your company, showing them that you appreciate their business as a result.
5. Hats
People adore getting personalized hats. Most people who wear hats have some type of promotional logo emblazoned on them, after all. Customers who sport hats bearing your logo act as walking advertisements for your business, and can help you boost your sales in a significant, impressive fashion. The more attractive your hat is, the more likely they are to wear it when they're out on the town.
Each time they pass someone, new eyes will be exposed to your brand. Standard caps, trucker hats, beanies, golf visors, and more well-liked designs are available to purchase in bulk from most promo product manufacturers. With the right design sense, you could even make a trendy new fashion item.
Get Your Brand Out There
By using promotional marketing campaign items successfully, you can make your brand more well-known than ever before. If you're competing with similar businesses in your area of sales, standing out among them becomes that much more important.
By putting your logo in front of as many local eyes as possible, you can begin boosting your company's sales significantly. As you do so, you'll create a loyal customer base that will ensure you stay in business for decades to come, so never underestimate the power of a well-run promotional marketing campaign.