Stages of Training and Professional Development
Training is a process that aims at sharpening employees' skills to help them perform the job better. In other words, training helps employees become proficient at what they do. 
Organizations today invest a lot to make sure that their employees are trained adequately to effectively help in the achievement of the organizational goals and objectives.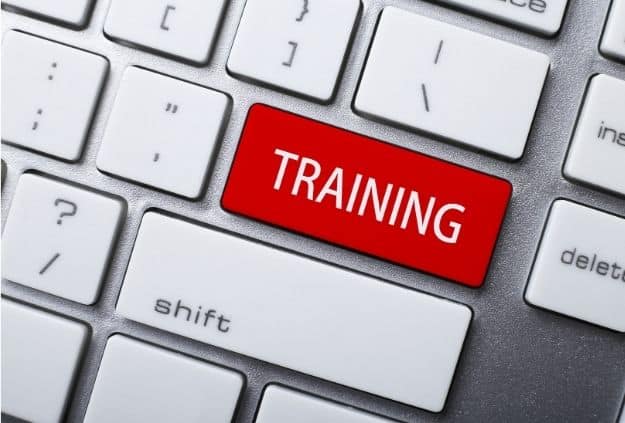 This post will walk you through the main stages of training and some of the different training types. Hopefully, you will have a better understanding of training in the end. 
But before we dive into the nitty-gritty of this topic, let's first understand the basics of training and learning theories, shall we? 
Learning Theories and Training
Theories are materials used in different educational aspects by learners. Ideally, how much one understands the learning theories, the more they will be able to use those theories in real life to meet their goals and objectives. 
The humanists, the behaviorists, and the cognitive have different perceptions regarding learning approaches. Behaviorists believe in the external conditions like the environment resulting from measurable changes. 
On the contrary, cognitive puts a lot of emphasis on how the human mind works. For example, they focus on understanding things like categorizing, coding, and representing information in memory. 
Finally, the humanists look more into aspects like your attitude and emotions and how these will always influence the learning process. In other words, for any training to be effective, it has to ensure that all the theories are taken care of. 
Training Approach
Now that you know the learning and training theories, you should understand the different approaches to training. There are three training approaches that you need to know – traditional, performance-based, and experiential training. 
The traditional approach involves the training staff doing virtually all the work – from laying out the objectives, coming up with teaching techniques, lesson plans, issuing and reviewing assignments, and motivation. 
For the experiential training, the trainer will incorporate experiences while the trainee will have to become active and influence the training in one way or the other. Unlike other models, the experiential is more real and involves the trainee's activities in real life. 
Finally, in a performance-based model, attaining a specific level of proficiency instead of scoring higher grades is the measurement of goals. The main focus here is to acquire particular skills for a given task. In other words, this model is skill centered. 
What Are The Types of Training and Professional Development?
Most people would confuse the approaches of training with types of training. And the reality is that these two are different. Training can be grouped into two – the preservice and the inservice training. 
Preservice training is usually academically engineered and often offered by formal organizations through well-defined syllabus and curricula. This training usually results in what we would refer to as degrees or diplomas.
On the contrary, an organization offers inservice training in different time frames to help employees develop their skills and help meet or achieve the organizational goals and objectives while ensuring that the culture is protected. 
We have briefly highlighted the difference between preservice training and inservice training, but what if we went in-depth? Let's go deeper into both and see how unique they are, shall we? 
1. Preservice Training
Preservice training aims to prepare individuals to prepare for a specific profession or career, such as medicine, law, engineering, or even agriculture. For this kind of training, individuals have to attend classes regularly in a college or university to complete the curricula. 
Usually, after completing this training, individuals receive a certification in the form of a diploma, degree, master's, or even a Ph.D. That means that individuals will not attain their accreditation unless they complete the set curricula and courses. 
2. Inservice Training and Staff Development
Inservice training is training offered to employees to increase their effectiveness and help the company or organization meet its goals and objectives. Usually, this type of training is conducted on new employees or recruits by the Human Resource department. 
Usually, this type of training is learner-engineered, problem-centered, and time-bound. First, it focuses on the learner because the learner must acquire the said skills. Secondly, it is problem-centered because it aims at solving a specific problem. Finally, it is time-bound because trends change, and what might be in training this year may not be in the next year. 
That said, it is time to look at the broad categories of inservice training – orientation training, foundation training, on-the-job, refresher, and career development training. Let's look at each of them one-by-one. 
Inservice training may broadly be categorized into five different types:
1. Orientation Training
Orientation training is usually offered immediately after an organization has recruited new employees. This kind of training is provided on the first day the employees report to help them familiarize themselves with the other staff. 
Orientation training should aim at developing a personal dedication attitude to serve the organization and the people. Usually, this type of training is meant to supplement any preservice training offered to individuals early in life. 
2. Foundation Training
This kind of training is almost similar to the orientation training except that it goes more in-depth. Like the orientation training, this one is also specific to recruits. However, this training focuses on acquainting the recruits with government regulations, leadership capability, communication skills, cooperation, and coordination, among other things. 
3. Refresher Training
Refresher training is just training meant to equip the employees with additional knowledge of what they already know. It's like an update given to the employees to keep up with the changing trends and remain relevant. In other words, this training is meant to help the organization remain competitive in the industry. 
4. On-the-Job Training
On-the-job training is offered by a senior professional to a junior to help them get the hang of how the job is done. In business, this kind of training would be as well-referred to as sitting next to nelly. In other words, the trainee learns by seeing what the superior does.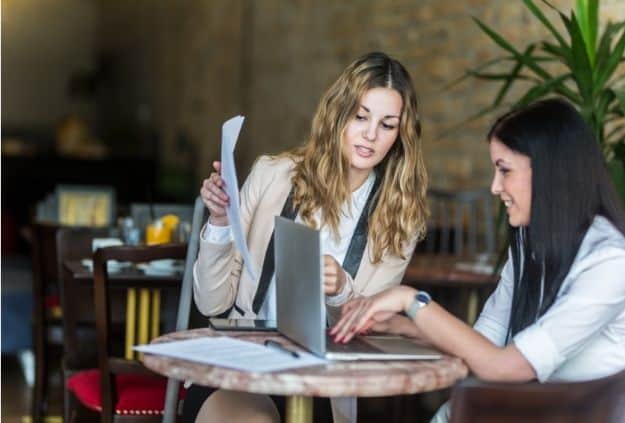 This type of training is problem-oriented or technology-oriented and may include formal or informal presentations. It's always an opportunity for the junior to learn new skills from the senior employee and increase their productivity while helping the organization achieve its goals. 
5. Career/ Development Training
Career or development training is training offered to employees to improve their knowledge, ability, or skills to prepare them to assume higher rankings or higher positions in the organization. 
Usually, this training is offered within departments. For example, the procurement department carries out their own training while the Human Resource might carry out a different one because the job descriptions are different. 
And that marks the end of types of training. Next, we should discuss the training phases and what is or should be done at each stage. 
What Are The Stages of Training?
In the broadest view, there are four phases of a training process: planning, implementation, delivery, and evaluation.
1. Assessment Stage
The training process begins with identifying the need and assessing whether the training is required. Once it has been decided that training is needed, the organization will need to identify those skills or competencies that need reinforcement. Usually, training is determined based on skills, attitude, or a knowledge gap. 
2. Development Stage 
Once the organization has decided that training is needed and identified essential skills and competencies that require reinforcement, the development stage now focuses on creating training materials and content. Whether it is determining the appropriate environment for the training or getting the right training tools, the development stage is where all the planning activities are carried out. 
3. Delivery Stage 
Next is the delivery stage. It is usually an overlooked phase, but an essential one because without implementing whatever was planned, the organization will not meet its goals or objectives. Ideally, this is the phase where the organization needs to conduct the actual training. Some factors will come into play; to determine how the training will be delivered. These factors may include individual style, demographics, training intervention, etc. 
4. Evaluation Stage 
This is the last stage of the training process. It is meant to reflect on the training outcome and suggests ways to improve future training programs. Were there any challenges or pluses that can help you improve on how you can improve the training process? Were there any foreseen risks that came to pass? Did you achieve your goals and objectives? These are some of the questions that will make you better carry out a future training process. 
Types of Evaluation
We have looked briefly at how an organization should evaluate a completed training process, but we haven't looked at the evaluation types. Usually, there are two types of evaluation – the formative and the summative evaluation. 
Formative evaluation is the process of collecting relevant and useful information while you proceed with the training process. On the other hand, summative evaluation is carried out when the training program is complete to make the overall assessment. 
Frequently Asked Questions 

1. How long is employee training?
According to the Human Resource department, employee training should always take at least three months, a function within an organization. However, there are cases when an organization can decide to conduct training for up to one year.
2. What are skills training?
Skills training is training offered to employees to equip them with specific skills and fulfill specific organizational requirements or tasks. Usually, skills training aims to help employees become more productive and meet their goals and objectives. 
3. How long is training at a new job?
Training new employees can take one to two weeks but can take even more in some cases. The duration of training new employees depends on the types of skills being trained and the organization. We can confirm that some organizations train for up to three months. 
4. What is the training process model?
Nearly all training models contain five steps. The most common training model is the ADDIE model – analysis, design, development, implementation, and evaluation. 
Bottom Line 
The training process is critical to any organization. It equips employees with the necessary skills to help the organization achieve its goals and objectives. Training is a process that needs to be planned and executed accordingly. This guide, hopefully, has walked you through everything you need to know. It's now your part – to take action by implementing what's on this post.