Strategic Human Resource Management
Strategic Human Resource Management first came to light in 1984, and since then, this concept has blossomed. 
Today, strategic human resource management mainly focuses on employee issues and how they can impact an organization's long-term plans.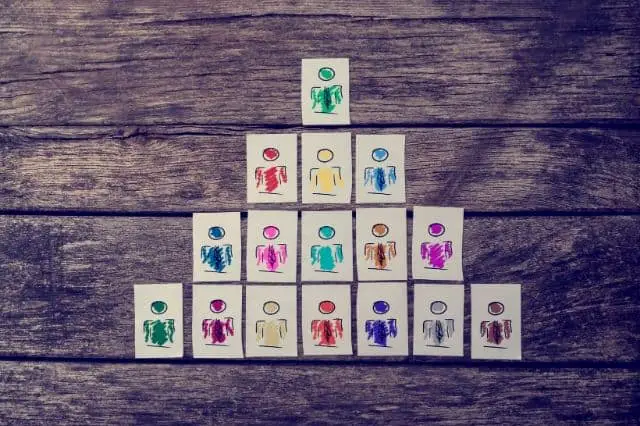 Strategic human resource managers now agree that human resource strategies in an organization are vital towards achieving an organization's goals. 
Even better, human resource managers are now coming up with ways to get the most out of their most valuable assets – the best employees. 
In this article, I'll walk you through some of the reasons why the strategic human resource is essential and how you can develop strategic human resource plans. 
Let's dive in. 
What Is Strategic Human Resource Management?
To help you understand what strategic human resource management is, let's first split it into two – human resource management and strategic human resource, then explore the meanings of both: 
HRM (Human Resource Management)
Human resource management is the successful management of employees at the workplace to give an organization a competitive edge over the others. 
An excellent human resource department will get the best out of their employees through different systems and policies, thus enhancing the company culture. 
Strategic HR
Strategic human resource management is a concept used in an organization to help solve problems and set long-term objectives. The primary goal of strategic human resource management is to enhance business performance while upholding the organizational culture. 
There is no set definition that strategic human resource professionals can follow. That means that every organization will have to develop its models that its team members can follow. For example, organizations such as the American College of Healthcare Executives have their best practices that their employees can follow. 
Why Is Strategic Human Resource Management Important?
All successful organizations have one thing in common – their teams work towards a specific goal or objective. Strategic human resource management focuses on analyzing employee performance and finding ways to increase employees' overall productivity. 
But that's not the only reason why strategic human resource management is essential. Below are other reasons why strategic human resource management is still critical in all organizations.
1. New Methods to Evaluate Assets
The introduction of strategic human resource management has unearthed several ways in which the human resource department can measure their employees' value.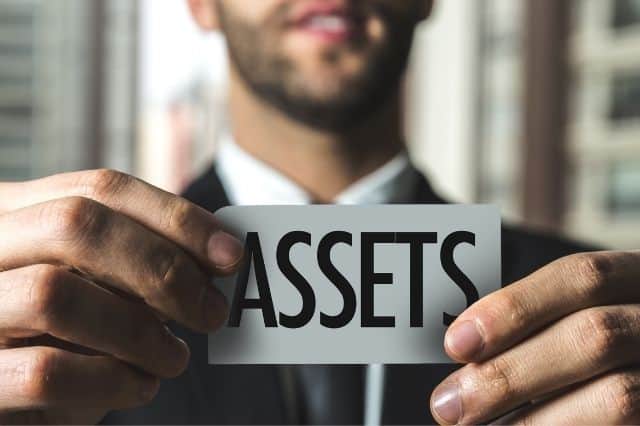 To build a successful organization, you first need to assess employees' skills and competencies. This assessment has to pass through different fit-gap analysis to ensure that all plans align with the strategic human resource management goals and objectives. 
2. Strategic HR Planning
Strategic human resource management offers a ton of benefits to both managers and employees. 
Unlike traditional human resource functions, the new and modern human resource departments are more result-oriented. Additionally, the new strategic human resource management aligns the organization's requirements with the human resource internal priorities. 
Even more, strategic human resource management expects human resource managers to devise excellent communication with their employees so that they can accept the change from traditional human resource management set up to a new and better one. 
Finally, strategic human resource management allows HR managers to balance how the organization can meet its business goals and ensure human capital development. 
3. Helps with HR Process Redesign
The new SHRM makes human resource function more efficient and agile. Using this concept, managers and employees can contribute to all the human resource procedures and processes to ensure the desired output is realized. 
SHRM also enables the HR function to outsource processes that may not add value to the organization. This helps the organization save time and costs while focusing on core activities.
That said, HR managers must focus on meeting the long-term goals and objectives, and outsourcing less important HR processes is the beginning of redesigning a high-performing strategic human resource organization.
4. Continuous Management of Functions
SHRM is vital to organizations because it ensures the continuous management of functions and employee skills. HR managers can evaluate processes and employee productivity and develop a strategic workforce planning to help maintain consistent control of operations and increase employee productivity.  
5. Helps Employees Learn New Skills
The introduction of SHRM means that managers and employees must be willing to learn new skills, such as negotiation, leadership skills, and project management skills, to remain relevant and competitive. 
Strategic Human Resource Management managers have to think critically about the strategic plans of the organization. In other words, managers have to figure out what's the most critical for the organization and what influences the organizational goals the most. 
Developing and Implementing Strategic HRM Plans
1. Get a Clear Understanding of Your Organizational Goals
How well a strategic human resource will succeed depends on how well you understand your organization's goals and objectives. As an SHRM manager, articulate short and long-term plans to your employees. Communicate the organization's goals to the HR function so that they can formulate them effectively. 
2. Evaluate your HR Capability
Next, you need to evaluate your employees to determine your HR capability. Know how they can contribute and fulfill your organization's goals and objectives. Also, take skills inventory for your employees to assess their performing exceptionally well in specific areas. 
Evaluating your employees will also enable you to know those employees who need training. You can assess the skills of individual employees during the employee performance review. 
3. Analyze Current HR Capacity and Goals
You also need to analyze your organization's capacity and goals. Doing this will help you realize some of the barriers and develop a strategy that will eliminate or minimize the risks. The strategic human resource management team will assess every employee's skills and know better ways they can equip them and better serve the employees.
4. Get an Estimate of the Organization HR Requirements for the Future
After you have analyzed your employees' skills in line with your organization goals and objectives, you need to get an estimate of your HR Requirements for the future in relation to: 
Demand

: A forecast should be done in regard to the associated number of employees you'll need to make sure that your organization's goals and objectives are achieved.
Supply

: Know the employees and the skills currently available to help you achieve your organizational goals and objectives. 
Focus on the following when forecasting your organization future HR requirements: 
New roles required to help your organization remain relevant and competitive
Skills that your employees will need to have to undertake the new roles
Check whether your organization is fully utilizing employees expertise
Evaluate and determine whether your current HR staff practices will match the future organization's growth.
5. Get the Tools to Help Your Employees Do the Job
The HR function needs to reach out to different departments, such as the procurement function, to determine how various tools impact employees' general output. 
When your organization decides to recruit on an hourly basis, you should make sure that you have workforce management software to utilize it fully. This software will help manage some essential HR functions like leave management, scheduling, and holidays. 
A good HR tool for tracking hours worked by your employees is Deputy. Deputy will help your employees focus on the strategic human resource plans that influence your organization's growth. 
6. Implement the HRM Strategy
Once you've analyzed and predicted your company's HR necessities, it's time you enforce the right tools and workforce for your company's future growth. You can do this by implementing the following human resource management strategies: 
Start with the recruitment stage

: This is when HR professionals start looking for potential candidates who possess HR-related skills. 
Plan for a selection process

: The selection process often includes interviews, but other selection criteria such as interview questions can also be used. Also, candidates are issued with HR-related tests to assess their capabilities. 
Begin hiring applicants

: If the selected candidate checks all the boxes, the organization will send a job offer. 
Design onboarding and training:

Most companies will implement this factor to determine whether or not the selected candidate will work for the company permanently. Often, a detailed onboarding and training package is put in place to enhance the retention process. Once you've onboard all the selected employees, make sure to keep them engaged. 
7. Evaluation and Corrective Action
Usually, it's the HR directive that decides on a timeline to run a strategic HR management. This review will monitor the company's progress while identifying areas of improvement. 
The review should also come in handy to leverage whether the implemented strategies are effective for the business. If the strategic human resource management isn't meeting its goals, corrective measures are taken into consideration. 
Conclusion
Strategic human resource management is critical for every agency. It's a factor every company should implement even before recruiting employees. If you intend to grow your business in the future, you should consider incorporating this growth into SHRM. 
Companies that lack an HR department tend to outsource this section of the business. However, strategic human resource services offer complete HR services, including developing the human resource management strategy. When strategic HR services are employed, rest assured of your business's smooth operational and strategic management. 
Meanwhile, you can incorporate automated tools and software to help facilitate the growth of your business. Not only that, but the automated tools will also help solve the time-consuming aspect of scheduling employees, so you have more time to work on the strategies.