What is Value Network and Marketing Channel?
Value Network
For the better operation of a company, there has to be the procuring of materials, creating products, after which these products can be available to customers. 
But if you want the best for your company, then this whole supply chain network into a value network to build trust and strengthen relationships between different stakeholders. 
In this post, I'll walk you through everything you need to know about value networks. Heck, I'll even walk you through the relationship between value networks and marketing channels. 
What Is a Value Network?
Value networks are connections between different individuals, departments, or organizations that interact to make operations smoother for the whole group. 
A value network enables people to purchase and sell products while also sharing information. You can visualize it with mapping tools that show who the members are. 
Understanding a Value Network
Value networks are like ecosystems in the business world. Members of a value network rely on each other to grow and increase their value together. In a value network, there must be the external members, who are the customers, and the internal members, who may consist of the development or research teams. 
The idea behind value networks is to foster innovation and enhance the environment and social welfare. If there is a weakness in any of the nodes, it will affect the entire group. For example, if the procurement team is slow, then the finance team will not pay the suppliers in time. 
Example of a Value Network
Usually, an investor will develop an interest in a startup and give them guidance to help the stakeholders and the team grow the startup into a reputable company. In return, the investors will benefit from the growth of the startup. 
Investors can link the startup leaders with other companies so that the startup can further their ideas and plans. For instance, if the startup may want to have prototypes of its original product, an investor might direct the company leaders to the right company dealing in made-to-order prototypes. 
Example of a Company with an Effective Value Network
An excellent example of a company that has successfully implemented value networks is Walmart Inc. The million-dollar company has invested in internal and external value networks to help them find solutions to their problems during their operations. 
One reason companies implement value networks is to try and find innovative solutions to greenhouse gas problems. For example, Walmart has successfully implemented renewable energy sources in most of its stores, thus lowering greenhouse gas emissions. 
Categories of Value Networks
We have two main categories of value networks—internal value networks and external. Internal value networks are interactions that take place within the company. 
On the other hand, eternal value networks consist of interactions outside the company to find solutions to problems. 
Let's discuss the two main categories of value networks in detail, shall we? 
1. Internal
Value networks can only be termed as effective when there are excellent interactions between people in an organization. For instance, there will only be smooth operations in a purchasing entity when the sourcing department sources the right items for the user department. 
If the user department doesn't get the right items needed, there could be a hitch in operations within the organization. In a nutshell, all teams must work together to ensure there are smooth operations within the organization. 
2. External
External value chains involve interaction between people outside the organization. Usually, the main objective of this value network is to find innovative solutions and solve problems. Examples of external networks may include customers, intermediaries, stakeholders, etc. 
All the participants or members of an external value network must benefit from the interactions in the value network. This means that if one member doesn't help or weaknesses with some members, the whole group is affected. 
Types of Value Networks
Apart from the categories, there are also types of value networks—Ramirez constellations, Clayton Christensen network, Normann, Verna Allee's networks, and the Fjeldstad and Stabells network as the main ones. Let's look at some of the types of value networks in detail, shall we? 
1. Clayton Christensen Network
Clayton Christensen Network describes relationships already established. New members joining the network will have to be nurtured to fit the current network model. These new members will find it challenging to bring in their ideas because the existing ideas have already been established. That said, they'll have to succumb to the current network rules. 
2. Fjeldstad and Stabells Network
The most critical elements of the network, according to Fjeldstad and Stabells Network, are customers, services, contracts, and service providers. In this type of network, customers are crucial, and any kind of involvement provides the network with value. For example, Instagram, Twitter, Facebook, which require customers to sign up for an account, then the users' involvement provides value to the network. 
3. Normann and Ramirez Constellations
Unlike Clayton Christensen Network, Normann and Ramirez's Constellations allow for continuous change and improvement. It is the members' responsibility to look into the current relationship that exists and find ways or opportunities that will bring value to the network. 
4. Verna Allee's Networks
According to Verna Allee's Networks, networks can offer both intangible and tangible values, so there should be a need for network analysis, and especially in all dimensions, to get the best out of the network at every stage. 
Benefits of a Value Network
Value networks will only benefit members if they can push each other forward and utilize the resources at their disposal. For example, a startup might reach out to investors and mentors to find solutions to problems and grow together. 
Founders will always have a deep understanding of the product or service they bring to light. However, getting the product or service into a crowded market or finding the right customers can be challenging. 
Because of this, founders will often seek the guidance of external value network members, such as investors and mentors. This gives them the flexibility to focus on bringing new products and services. Besides, founders might also reach out to groups that support startups, like accelerators, to help them reach a wider audience. 
Value Network and Marketing Channel
As said earlier, a value network builds some partnership in the production and selling of items. Therefore, according to value networks, the players within the supply chain are considered partners and not customers. 
The main objective of value networks is to save costs, increase revenue while increasing productivity. For example, an organization may choose to take its purchasing process online for accuracy and efficiency. 
That said, most companies now have several distribution channels linked to customers, in which the distribution channels are referred to as marketing channels. And for companies to increase sales and revenue, they have to invest time and money into these marketing channels. 
Marketing Channels
The main goal of any company is to develop a product or service that will satisfy customers' needs. Since marketing channels are critical to the success of any company, a business that chooses not to involve marketing channels will experience operational challenges. This is because marketing channels provide vital information about a business's competition and customers in the industry. 
An excellent example of a marketing channel put into good use is Dell marketing. Dell leverages both express and internal mail service to get to their ideal customers. But it's not only Dell that leverages the power of marketing channels. Institutions, hospitals, fire stations, etc., can still utilize marketing channels to reach people without much effort. 
Marketing Channel Design, Management, Evaluation and Modification
Companies first have to identify and analyze their customers' pain points and needs when designing marketing channels. In other words, any other marketing channels must align with the primary goals and objectives of the organization; in terms of the overall output and cost. Additionally, companies will need to take advantage of various marketing channels, such as direct mail, telemarketing to reach the right customers. 
Depending on the channels shortlisted, they'll have to be evaluated to determine whether they are operationally effective, flexibility, and cost-effective. And once the channel is set, companies should select partners with characteristics that will positively impact their products or services. Channel members will require adequate training to help them understand their roles and how they'll handle customers. 
Companies will also need to develop a way to monitor the effectiveness of the marketing channels, in most cases, based on customer satisfaction. Then, depending on the evaluation outcome, companies can tweak the channels to increase productivity and improve the overall functioning. 
New Trends in Marketing Channels
Most companies are alert and ready to innovate business to compete fairly in this fast-paced world. This is why there has been an increase in the number of marketing channels. For example, vertical marketing channels have producers, wholesalers, and retailers as a single unit.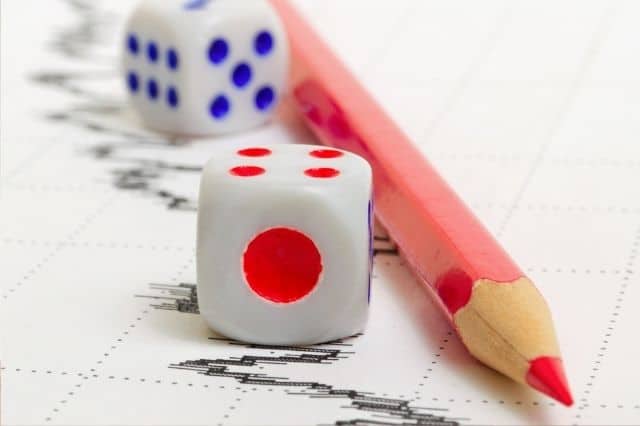 On the other hand, there are two or even more unrelated marketing channels coming together to take advantage of the marketing opportunities available. A good example of horizontal marketing channels is a bank within a supermarket. Lastly, multi-marketing systems leverage many marketing channels to reach their customers.
Conflict Management in Marketing Channels
Conflicts in vertical are of members within the same channel. Horizontal channel conflicts exist between similar products or service providers but in different channels. Finally, multi-channel conflicts come about when various channels serve one market. 
The first thing companies need to do is know what caused the conflict. Once that is established, the next step is to manage the conflict. Then, companies can give clear roles to each member and align them to the organization's goals.