Higher Education
As one of the most fundamental aspects of life, education provides you with the opportunity to grow, develop, and pursue your dream career. It is through education that we learn about the world and develop the skills we need to succeed. Pursuing higher education is also a great way to advance your career and improve your life.
In this blog post, we will be discussing the many advantages of pursuing higher education.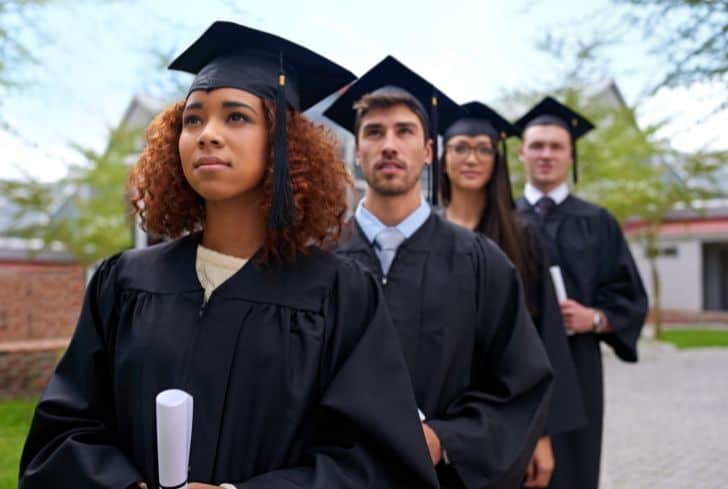 Advantages of Pursuing a Higher Education
1. Better Career Opportunities
Pursuing higher education can open doors to a range of career opportunities. With a greater level of education, you may be able to pursue career opportunities that were not previously available to you.
This may include management or leadership positions or jobs in industries that require specific qualifications. For example, many students now have the option to sign up for a master's in aerospace engineering as they pursue specific roles within that industry. Having a diploma, degree, or certification in your hands opens up more career opportunities and increases employability.
2. Personal And Professional Development
Another key advantage of pursuing higher education is the opportunity for personal and professional development. Studying at a higher level of education can help you gain a better understanding of yourself and your place in the world.
Through your learning experience, you will gain valuable insights into your own character and abilities, helping you to grow as a person. Collaborating with others will also shine a light on your key strengths and skill sets, further shaping your growth and development.
You may also develop skills such as critical thinking and problem-solving, which can be valuable in your professional career. Throughout the process of your learning journey, you will build and refine various skills that will serve you in all areas of your life.
3. Higher Earning Potential
One of the main advantages of pursuing higher education is the potential for higher earnings. According to the National Center for Education Statistics, people with higher education tend to earn more than those without. The difference in wages continues to increase with each level of a college degree.
As you pursue a higher level of education, you acquire new skills that increase your value in the job market. Through advanced knowledge, expertise, and unique insights, you add depth and dimension to your resume. This increase in value does not stop when you complete a degree. Those who actively invest in their professional development beyond program completion, continue to increase their value and earning potential compared to those who do not.
4. Networking Opportunities
Studies have suggested that the value of networking opportunities can go a long way in shaping one's career trajectory. College and graduate school programs are excellent places to meet new people and build a solid network. Here, you can connect with peers, professors, and professionals in your field of study.
These connections can be invaluable in many ways, particularly later in your professional career, as they can work to expand your reach, and impact and pave the way for other enriching opportunities.
By surrounding yourself with others who are on a similar path of growth and development, you also open up the opportunity to give back by mentoring or helping others down the road. Once you've been on the receiving end of meaningful mentorships and partnerships, it will be a natural desire for you to want to reciprocate.
5. Increased Personal Fulfillment
One of the greatest advantages of pursuing higher education is the personal fulfillment that you receive from doing so. For many people, pursuing a higher education comes with many challenges; however, the rewards often outweigh these difficulties.
When you pursue higher education, you demonstrate to yourself and others that you are determined, responsible, capable, and more- all of which are a source of pride and joy.
Achieving a higher education also provides you with the self-confidence and self-esteem that comes from knowing you have achieved something significant. That sense of personal fulfillment can lead to a greater sense of well-being which often acts as a driving force to achieving your goals.
6. Industry Expertise
One of the key benefits that come with pursuing higher education is gaining expertise in your field of study. When pursuing a master's degree, students are expected to develop a thorough understanding of various aspects of their field of study, including industry practices, challenges, and opportunities.
By immersing yourself in academic research and conversations with faculty and peers, students gain valuable insights that are invaluable in the workplace. Whether you opt to pursue a master's degree in business, engineering, or any other field, the expertise you gain will help you stand out in a competitive job market and set you on a path to a successful career.
7. Greater Access to High-Level Resources
Pursuing higher education is an excellent way to gain access to great resources that can enhance your professional growth. Whether you're looking to delve deeper into your chosen field or expand your knowledge base, a master's degree program can provide you with a wealth of resources.
From faculty members who are experts in their field to access to cutting-edge research facilities and industry leaders, a degree program can open doors you may not have thought possible. Not only can you gain valuable knowledge and skills, but you can also forge connections and relationships with a network of professionals that can propel your career forward.
By taking advantage of the resources available through a master's program, you can position yourself for great success in your chosen field.
Pursuing higher education is a worthwhile investment that offers many benefits, including better career opportunities, personal and professional development, higher earning potential, networking opportunities, and increased personal fulfillment, among other things.
While it is a big undertaking, pursuing higher education can be one of the most significant accomplishments of your life. Not only can you expect to enhance your career opportunities, but you can also look forward to a more fulfilled and purposeful life.