What is Time Management?
Time management is the practice of planning and organizing the division of time spent on an activity, for the benefits of increased productivity or efficiency. Proper time management entails a conscious control of time to enable less complicated and smarter work within less time. Failing to manage time would increase the pressure on jobs or projects, which would damage effectiveness and cause stress.
Time management is always discussed concerning work activities or just businesses, but the term comprises of other personal activities also. The time management system is a blend of tools, techniques, methods, and processes aimed at controlling tasks to time. It is usually necessary for the completion of project development to be based on time and scope.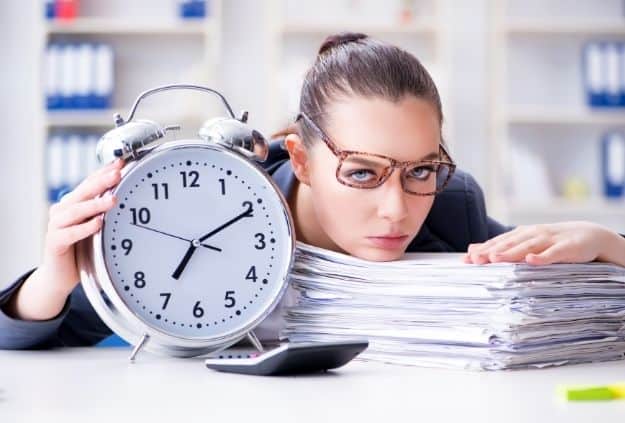 Benefits of Time Management
Time management is essential, as it touches aspects of the study, employment, family, personal interests, social life, commitments, and several others. It is also a great skill to be learned as it is the pillar that holds a successful career.
Excellent time management shifts the emphasis from the present activities to the results, as it allows for operations to be done much more comfortable and quicker. Using time efficiently gives the choice of handling activities at personal time and convenience.
There are several benefits of time management a few are listed below:
Time management increases productivity and efficiency.
It creates a better professional reputation and a better career.
Time management reduces stress and gives the chance to work with expediency.
Managing time results in opportunities for progression and continuity.
It gives opportunities to achieve important life goals.
Time management gives quality and efficient workflow personally and within teams.
Time Management Techniques
To be a better achiever, managing time, and improving the ability to function efficiently when the pressures are high is compulsory. Although Time itself cannot be managed because it is fixed, there can only be boundaries and limits set around tasks.
Being busy is not the same as being effective, it is possible to spend time a load of time on activities and still end up with less achievement. Time can be managed by some essential skills or technique applied when taking on a specific task or goal that are due to time. There are a few skills to manage time briefed below:
Keep Orderly
Being distracted is depressing and could leave the mind clustered. Keeping tidy would help motivate and increase self-esteem. Organizing one's self and avoiding clutters is a crucial time management skill, it helps set aside tasks that do not need urgent attention. It is better to keep the work environment neat; it helps to avoid omission.
Setting Moments/ Priorities
There are times that some tasks fit specific times where they can be operated better. It is preferable to set the difficult jobs to times when they have been worked better. It might be a great idea to have a timeline, where you can rank your task with the use of a schedule, according to emergencies and time frame.
Avoid Procrastination
If a task is urgent or necessary to be done at a particular time, then get on with it. Procrastination only derails the mind from the task at hand and can cause accumulation of jobs or even abandonment of the project. It is vital to gain the ability to avoid procrastination at all costs.
Avoid Constant Multitasking
Multitasking might not be a terrible skill, but it is not an advantage for everyone. Constantly multitasking can be dangerous for projects and reduce efficiency, as the mind would need to focus and work better when it is aimed at achieving a goal rather than several. It is better to do tasks consecutively.