The Objectives of Human Resource Planning
Human resource management is the tactical approach for the administration of human resources. Generally, it's dealing and handling employees by providing what they require for a smooth work environment.
What is Human Resource Management?
When defining Human Resource Management, you have to mention its set of practices that help manage employee data such as payroll, expense management, staffing, ensuring smooth employment and attendance. 
In this post, we will discuss the whole Human Resource management process, which includes its objects. So without wasting time, let's get straight into it. 
What's Human Resource Management Objective?
The main objective of Human resource management is to ensure that the staff has an excellent experience while at work so that the organization can achieve its goals. However, HRM has other objectives: providing easy access to data, ensuring availability of resources, managing payroll, and ensuring total compliance to make the organization successful. 
The truth is, organizational verticals and long-term goals generally influence all Human Resource Management objectives. The HRM should ensure a favorable work environment with data collected and stored while there's still efficient operation. 
What Are Human resource management Organizational Objectives?
As much as HRM does a great job in helping organizations achieve their objective, there's the HRMS system that can help reduce the work of HRs and avoid human errors which are imminent. Think of what a big difference it will make if your organization has both HRM and HRMS.
1. Accomplish Organisational Goal
If Human Resource Management cannot achieve organizational goals, then it has failed terribly. For HRM to fulfill organizational goals, it first has to utilize the available resources well correctly. Proper management of corporate resources will lead to success in business requirements which is essential. 
Some organizational objectives that must be fulfilled include staff needs, like hiring and onboarding, handling the workforce, managing payroll, and executing business plans. For Human Resource Management to succeed in achieving these organizational goals, they have to implement them efficiently. 
When you have made the right plans and have the resources, achieving organizational goals shouldn't be discussed.  It should come easily and naturally unless the Human Resource Management is underperforming. They need to have a set of parameters of resources, goals, and mission to complete the process successfully. 
2. Work Culture
For effective management of Human Resource Management efficiently, work and employee environment are key factors that need to be checked and sorted out for success. Let's agree—work culture plays an essential role in determining the performance of Human Resource Management and business performance.  
A dull HR manager isn't what you need in your organization. You need an active and authoritative Human Resource manager who is active in organizational strategies for the organization's success. However, some automated activities such as reimbursement request acknowledgment and leave approvals can prove to be quite handy for your organization. 
Quick execution of strategies and empowerment of employees is ideal and encouraged so that employees can have positive vibes while at work. Nobody wants an organization where there is so much emotional violence and bad vibes. This means it's essential to develop a sound and transparent relationship among organization members and other team members that make up the organization.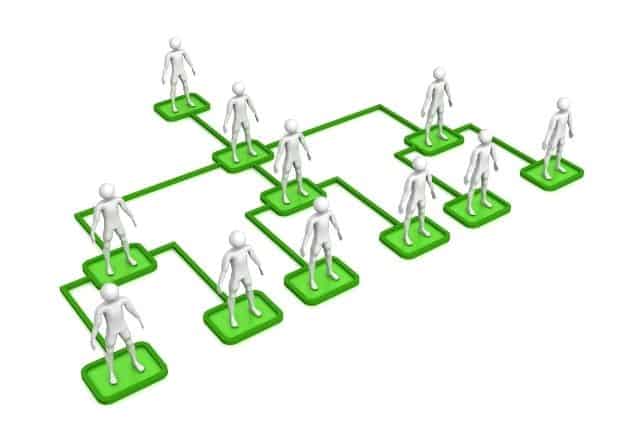 3. Team Integration
Human Resource Management in ensuring that executive teams cooperate efficiently. For groups to collaborate effectively, there must be good communication that will allow them to work together. So an HR must see to it that the integration process is smooth and easy so that the organization can go places. 
The primary function of team integration is to ensure that there's the production of streamlined tasks and operations. There also must be a good connection between individuals for better productivity. So for the Human Resource Management to perform effectively at integration, they must visit integration portals to make data readily available to all members. 
4. Development And Training
Work effectiveness and performance are two vital elements that must be keenly looked at to quickly achieve your organization's fundamental objectives. With excellent training and creating future opportunities, employees will be confident, safe, and organized in executing other functions. 
However, note that effective employment is dependent on the training practices. This means that creating opportunities for employees is a clever move to ensuring better workforce management. 
Although your organization might encounter challenges such as scheduling, planning, evaluation of each on-board and training session, your organization should be able to rise to the challenge. The best solution to lessen the pain is efficient training management software which will help with easy scheduling, reporting, auto-reminders, and effective tracking. 
5. Motivating Employees
The primary objective of a Human Resource manager is to keep things tidy and on the right path. Lesen distraction and avoid bad energy within the organizational work environment. This means that at all times, the employees have to be attended to and motivated throughout the working hours. But how should HR motivate employees? 
It's simple—give them power! Make employees feel valued and appreciated by taking their views on things and incorporating them into your plan and programs. Even if it's a new employee, make them matter and quickly feel part of the fantastic organization community. Note that little things and deeds like yearly appraisal according to how they perform are essential. 
Incorporating an automatic feedback system that deals with performance appraisal management will be welcomed and appreciated by employees and will motivate them to be more productive throughout their working hours or period. Satisfied and fulfilled employees are what you need as an organization to meet your objectives and goals. 
However, you should not be keen to incorporate destructive suggestions from some employees that may lead to the dissatisfaction of many organization members. In short, give employees power but remain in control. 
6. Workforce Empowerment
You need to enable employees with tools such as the employee self-service (ESS) portal, which also empowers Human Resource management by reducing its functions. This also involves motivating employees through empowering them. Who doesn't love to be empowered? 
When the employees have the portal at their disposal, employees can easily apply for approvals and track them through their mobile phones without any hindrance. It can be generating payslip, checking accounts, leave requests, remaining leaves, manager details, upcoming holidays, or anything that needs HR intervention. With the ESS tool, employees don't have to knock on the HRs door every second. 
But what else can you use to empower employees? And how do you then ensure proper workforce engagement? You'll have to come up with creative measures to ensure these works. Go for easy employee management tips, and I promise it will be a success. 
7. Retention
What does the HR manager owe employees and the organization? It's easy—great opportunities, providing leadership qualities, healthy working environment, and the most important of them all, employee retention. Yes—the Human Resource Management should ensure that they retain employees and keep them motivated throughout their service period. 
Besides employee onboarding, hiring, and training cycle, retaining employees is one of the biggest challenges. It is a tremendous challenge because most employees tend to leave the organization within two months of onboarding. Hence, it is a devastating challenge that HRM has to face regularly. It may be because of inadequate training or a rough hiring process. 
This shows that keeping employees should be an essential of HRM  objectives because it's challenging to keep all employees happy and willing to stay in the organization. But for HRM to retain more employees, they first have to hire the right people with the right mindset. Moreover, they have to conduct their business well and not be extremely harsh on their employees or employment. 
8. Compliance And Data
Another vital organizational objective includes the ability to manage employees' data and compliance. This involves managing employees' payroll compliance and ensuring the organization is not charged with penalties or fines. Besides employee retention, this is also another great challenge HRM faces. 
When undertaking tasks like payroll, you have to be extremely careful about the laws that govern the organization. Everything counts, and minor mistakes or errors like a miscalculation may cost the organization many finances, which is bad for business. The objective here is to have a keen eye on managing data and finances.
To effectively deal with data and compliance, try using automated software like the HRMS system, which will help you desist from making so many errors. It is the duty and obligation of Human Resource Management to follow IRS guidelines for effective company employment. 
How To Make HRM Easy?
To make HRM easy, you have to anticipate future HR needs such as managing employees, managing resources, hiring, storing data, authenticating payroll, FnF settlement, etc. Also, to make the HRM process more smooth, use online HR software to reduce your work.
The right HR management plan and strategies, including HRMS software, will make workforce management accurate and more manageable. Good HR software should have integrated modules like timesheet management, recruitment management solution, and attendance management. 
How Does the HRMS System Help Organizations Achieve Their Objectives?
An HRMS system is a payroll and employee experience system that reduces paperwork and human intervention, ultimately reducing human error in data management. In short—the HRMS streamlines Human Resource Management activities to achieve organizational goals.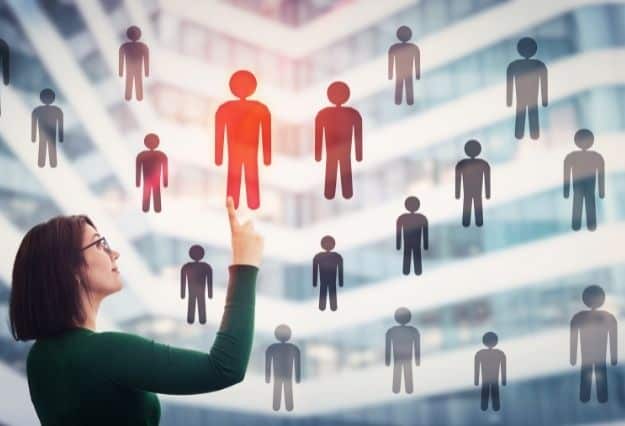 HRMS helps in easy and accurate auto-generation of reports and reminders. It's popular because its chances of failing are minimal. It accesses data easily and produces work in good time for the final process. This shows that HRMS is essential for the smooth functioning of an organization. 
In Conclusion
We've seen that Human Resource Management plays an integral part in the smooth running of an organization. This shows that HRM should be given attention because the organization is as good as dead without it. 
As much as HRM does a great job in helping organizations achieve their objective, there's the HRMS system that can help reduce the work of HRs and avoid human errors which are imminent. Think of what a big difference it will make if your organization has both HRM and HRMS.