What is Influencer Marketing: Instagram Influencer Marketing
Influencer marketing allows advertisers to engage with their target customers in a more genuine manner than conventional advertisements. Rather than marketing directly to customers, companies cultivate partnerships with influencers who will advertise on their behalf.
Instagram Influencer Marketing
Instagram influencers have a close bond with their fans, and they share certain facets of their lives with them. We have the feeling that we know them in person, but when they suggest something, we listen to them as if they were our mates. That is, at least, the hypothesis.
Instagram now has 1 billion active users per month and has been the preferred social network for influencers. That is why many people prefer to gain real Instagram likes. 72% of people have purchased apparel, makeup, or style-related items after seeing them online, implying that there are many exciting prospects for brands.
Influence marketing has increased in popularity due to Instagram, but you don't have to spend thousands of dollars to collect!
In general, a micro-influencer is someone who has a sizable but not huge social media following.
Instagram influencers with many Instagram followers often lead experiences that are not "typical," Their feeds may seem to be a positive way of life indexes.
When a micro-influencer promotes a product on their platforms, it can look more like a trustworthy suggestion from a peer than a celebrity endorsement.
And this will make a big difference for a niche company looking to get into a different market or reach out to new markets.
There are no strict guidelines for being called an Instagram influencer. Any person with a reasonably large number of Instagram followers and a high degree of interaction can affect their audience and appeal to brands.
When an influencer reviews a good or service on their channels, it can seem to be a trustworthy endorsement from a peer. This is quite useful for brands: it provides them with exclusive access to target audiences for a fraction of a conventional commercial cost.
Choosing the Best Instagram Influence Marketing Partners
Finding the best influencers for your ad strategy can be difficult, so do your homework and set concrete campaign targets.
E.g., if you want to get a lot of interaction, it may be a good idea to collaborate with micro-influencers who have smaller audiences but higher engagement rates.
On the other hand, metrics like influencer scope and traffic would be more helpful if you're looking to raise brand recognition.
Before launching an Instagram account for their brand, the business owner must answer the following questions:
What makes Instagram exclusive in comparison to other tools?
Is my company enough for Instagram? Since it is less visually appealing than others, creating an account on this network is not necessarily the best option for the brand. It would be more convenient in this situation to support other networks such as Facebook or Twitter.
What kind of approach would I employ in this social network?
Instagram is a very active social networking site.
Instagram is by far the most robust social network for getting people to share their interactions with a company's goods or services, so all they have to do is upload a video or picture with the brand's hashtag.
It doesn't compete with other networks.
Having a following on Facebook or Twitter is the first step for any business or brand before entering the online community. Real, they are the world's two most potent networks, but they are still the ones with the most rivalry.
The role of location
The location feature is another of Instagram's strengths for businesses. Both synchronization with Foursquare and the picture chart will help marketing the company and draw clients to your physical place.
It is accessible via any browser.
Although Instagram is a virtual social network, you do not need to get the program activated on your phone to see anyone's profile. Each Instagram profile has a web version that anybody can access from any browser whether they have an Instagram account or not.
How to Monitor the Effectiveness of Your Instagram Influence Marketing Strategy?
Unsurprisingly, one of the most pressing concerns for businesses only getting started with Instagram influencer marketing is determining how to monitor and calculate their return on investment (ROI).
To develop an effective influencer marketing strategy for your brand, you must first understand how your influencer battles operate, which necessitates identifying precise goals and metrics.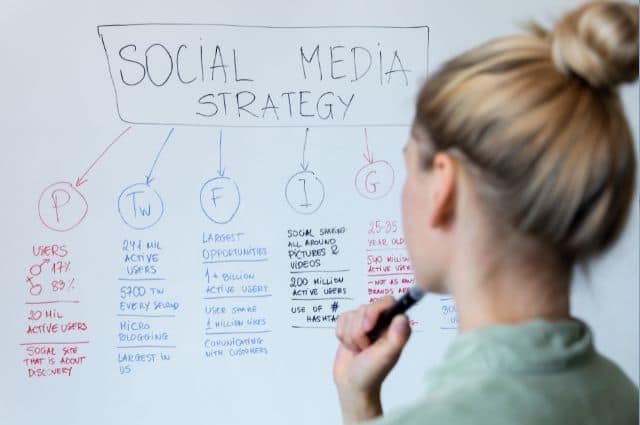 According to the report, 79% of businesses judge their endorsed posts' performance based on the amount of interaction they get. But that would most likely improve!
We hope that as more businesses recognize Instagram's potential as a consumer discovery and sales platform, the focus of influencer marketing efforts will change.
This can almost certainly be mirrored in how businesses monitor the progress of their Instagram influencer marketing. In reality, while interaction (likes, shares, and comments) has traditionally taken precedence, more businesses will concentrate on lower-funnel targets such as revenue, traffic, and conversions in 2019.
As a result, it's a brilliant idea to use conversion monitoring programs, such as partner connections, to track campaign conversions accurately.
This would not only watch the ROI of your campaign, but you will also use the campaign success results to see which influencers worked better (and why), and also use this data to inform how you create future campaigns.