What is Retail Merchandising?
Before understanding about retail merchandising, let us know what the term retail means. "Retail is the selling of products or services in small portions to consumers whose main aim is to use them but not to sell them again." For products to reach a consumer-like form you must go through a process. They move from a manufacturer to a wholesaler. Then to a retailer who repackages the product to sell to the end-user.
"Retail merchandising a process that helps retailers trade their products and services. Successful retail merchandising associate selecting products that will attract customers while pricing and promoting them in ways that will boost sales".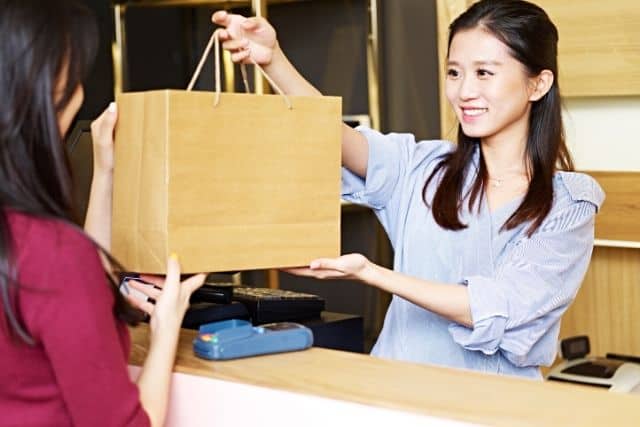 A retail merchandiser may be liable for managing the following:
Pricing
Visual distribution
Product advertising and promotion
 Demonstrations
Planogram design and maintenance
Free samples
Product stocking
Inventory management
Count integrity
Inventory audits and verification
To qualify to become a retailer you must own a retail store. Therefore, what is a retail merchandising? These are techniques that are used to facilitate the sale of products in a retail store to consumers. The person who facilitates these techniques is known as a retail merchandiser.
Responsibilities of a Retail Merchandiser
Being an important stakeholder in a retail store there are main responsibilities that a retail merchandiser is entitled to.
The following are their main functions.
 To know the demands of buyers and ensure they are satisfied. A retail merchandiser is supposed to know what consumers need. If customers mostly prefer a certain product a retail merchandiser ensures it is in the retail store.
 The link between suppliers and retail store owners. Also known as wholesalers they cannot reach every retail store owner. This makes retail merchandisers important as they will be in touch with every retail store owner and deliver their requirements to suppliers.
 Collect information about customer reactions to different products. Some products have different manufacturers but they serve the same purpose. This is usually challenging for the retail store owner to know which is preferable. However, a retail merchandiser can know which product is highly consumed and why as they interact with consumers directly.
Advertise and promote merchandise. For every product that is available in the store needs advertising and promotion. This is solely done by the merchandiser. When a new product enters the market, it is the work of this professional to ensure consumers know it. Ability to predict profits and sales. A retail merchandiser can approximate the consumption of products in a retail store and the profit margin.
 Ensuring the right quantities are delivered and on time. It is the responsibility of every retail merchandiser to facilitate the purchase of products. This is to also ensure the delivery of products is done on time and the quantity is right.
 Availability of sample products. Some customers may require to taste a product. This means that one sample product should be present. Stocking of goods. For the easy availability of products by customers, they need to be properly stocked on shelves.
 Retail planogram and maintenance. This is the visual look of a retail store is important as enables consumers to know where product location. This also increases sales in a retail store. Besides, a retail planogram ensures every space of the store is well used.
 Training and supervision. A retail merchandiser is responsible to train junior staff and overlook their work.
 Solving issues concerning product supply. When a wholesaler is unable to supply products on time it is the work of a retail merchandiser to know why and solve this issue.
Factors that Facilitate Retail Merchandising
For retail merchandising to be successful important factors are always present. They comprise of:
Packaging
Discount or Pricing
Promotions
Target Consumer
Planogram
Customers sometimes purchase products because of their packaging. When the packaging of a product is attractive it tends to sell more. Currently, if you walk into a retail store and spot an attractively packaged product you will tend to buy it rather than the usual product that you have been purchasing. This also affects sales in retail stores. As consumers will prefer purchasing products from a certain store because of their packaging.
Therefore, retail merchandising ensures that packaging is done appropriately and as per the current trends to make sure your store gains more profit. Besides, if the packaging of your products is attractive you are assured more consumers will be enticed to buy from you.
Prices tend to make consumers decide where to do shopping. If your store has favorable prices or you offer discounts on some selected products. Customers will buy more from your store. Therefore, to have a price that is equally fair for consumers you need a retail merchandiser to research the best prices and which products will have discounts.
It is usually good if your store has promotions for its customers on several occasions. Buyers will tend to buy from you because you always give promotions at different times of the year.
When buying products, you need to consider the taste, age, and sex of most of your customers. This tends to give you an insight into which products you should be selling. This factor will help you in making a very crucial business decision. Also, you will not purchase goods that will stay for a long time in your store.
Very important like the others you need to have a plan of how your retail store will look at. A neatly and easy to find product store will attract more customers. However, you can achieve this if you embrace retail merchandising.
Tips for Retail Merchandising
The following are the best retail merchandising tips you need to grasp.
Your retail store needs to be well organized to make it easy for buyers to locate products easily. For example, you are running an automotive retail store. This means you must ensure parts of different vehicles are in certain locations. In some cases, you pinpoint a certain tore area to have a certain automotive part of different brands. Also, you need to ensure a certain section is only for cars, motorcycles, heavy machines such as tractors, etc. This will make your customer's time easier when they visit your store.
When the lighting of your store is good more customers will feel comfortable shopping from your store. Additionally, good lighting goes hand in hand with neatness. This will not only make customers feel comfortable but always want to shop from your store. Consequently, you need to ensure that the lighting and cleanliness of your store are appropriate.
If you are selling home products you need to ensure that items that are matching should be in one location. For example, items like pots, plates, cups, spoons, and other kitchen utensils should be in one area. This will reduce the confusion of customers and make purchases easy and fast.
This is important and should come before the others. As potential customers will be able to know more about your business just from the outside. Ensure your brand is well designed and attractive to people passing by your store. Furthermore, at the entrance, you should have the main and necessary products that you are selling.
Signs are very important. As they guide customers where certain products are found. The signage should be large and seen from afar by customers visiting your store. They should also be in the top midst of every lane.
Trending or Seasonal Products
In retail stores like clothing stores. Trending or seasonal products tend to sell fast. This is one area where this tip works effectively. If a certain cloth or shoe brand comes to the market many people will purchase them. Also, when a season like summer approaches many people tend to purchase light clothing. So, you can't sell winter clothes at such a time.
Benefits of Retail Merchandising
Attracts Customers – Increase in sales that lead to an increase in profits.
More Sales- More customers shop from your store.
Maximize Space –With the right layout, and product displays, a business can expand its retail space without having to move locations or renovate. Your store becomes good-looking.
So, if you own a retail store be sure to use retail merchandising to make your business profitable and attractive.