What is Total Quality Management?
Total quality management entails all managerial processes that are designed for a customer-focused organization that captures all staff in consistent improvement. It takes the use of processes, data, and productive communications to incorporate the quality discipline into the culture and activities of the organization.
We can divide Total Quality management into four categories:
Plan
Do
Check
Act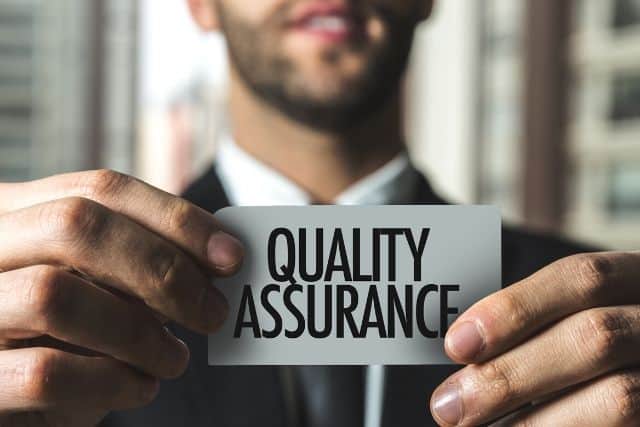 Concepts of Total Quality Management
1. Operations Improvement
A significant concept of total quality management is the improvement in the general operations of the company.
These processes are responsible for the majority of the quality of work and productivity of employees. This concept states that work processes should be identified, through individuals or teams, to check for deviations.
Then solutions can be proffered to the deviations to r=prevent such from happening in the future.
2. Human Resources
The concept of human resources development is one of the fantastic concepts of total quality management.
Organizations that leverage total quality management principles are dedicated to employee growth and development. These principles demand that management believes that well-trained staff can do the given to them properly.
Additionally, human resource development entails providing the training needed in a quality improvement work environment as well as in-depth education to help employees meet up with industry standards.
3. Total Quality Management leadership
Also, another concept of Total Quality Management is about managing tasks and responsibilities for Total Quality Management leadership.
Managers are in charge of leading the transformation of an organization to key in with the culture of quality.
They must take up the responsibility for consistent quality improvements and be intentional about the growth of others under them.
Hence, the goal of management will be to make sure that everyone does an excellent job and act as a go-to man for total quality in the organization.
Principles of Overall Quality Management
Here are the 8 principles of total quality management:
1. Customer-Centered
The clients mainly decide the degree of quality. No matter what an organization does to boost quality improvement, developing employees, incorporating quality into the design process, or elevating computers or software, the client ultimately decides whether all the efforts were worth it.
2. Total Employee Involvement
All employees take part in the efforts that are directed towards achieving organizational goals.
Total employee commitment can only be achieved when fear has been removed from the workplace. Also, it can be possible when employees have been developed excellently well to meet industry trends and provided all the necessary tools to be effective.
High productivity always comes with all these in the workplace.
3. Process-Centered
An important aspect of total quality management is an emphasis on process thinking.
A process is a series of procedures that entails input from suppliers (internal or external) and transforms them into outputs that are delivered to the final customers.
The steps needed to carry out these processes are specified, and performance is tracked continuously to check deviations and take corrective measures where necessary.
4. Integrated System
Although an organization may have several prominent functionalities fused into structured departments, it is the horizontal steps connecting these functions that are the centerpiece of Total Quantity Management.
5. Strategic and Systematic Approach
An essential aspect of management is the strategic and systematic way of achieving an organization's vision, mission, and goals. These steps, called strategic planning or strategic management, entails the formulation of a strategic plan that incorporates quality as a primary component.
6. Continual Improvement
A significant aspect of Total Quality Management is an improvement in how the company achieves its goals.
Continual improvement boosts an organization to be both analytical and creative in identifying ways to become more competitive and more productive at meeting stakeholder expectations.
7. Fact-Based Decision Making
To understand how effective an organization is, getting data on performance measurements are required.
Total Quality Measurement requires that an organization consistently collect and examine data to improve the decision-making process, achieve teamwork, and allow forecasting based on past history.
8. Communications
During the period of organizational change, and also daily operations, effective communications plays a vital role in maintaining morale and in motivating all employees at all departments. Communications entail strategies, processes, timeliness, and accuracy.
Importance of Total Quality Management
Total Quality Management has far-reaching impacts on the organization's goal achievements and success.
1. Quality Products and Services
Total quality management is crucial because it ensures quality products and services. The quality of a product can be measured by its performance, durability, and dependability.
Because of this, an organization tends to stand out from its numerous competitors.
Total quality management makes sure all the required changes in the system are made, and these changes, in turn, leads to quality products and services that meet and exceed customer expectation and satisfaction.
2. Customer Satisfaction
Also, total quality management is vital for customer satisfaction. When a firm meets customer expectations, it will lead to customer loyalty and retention.
Furthermore, satisfied and loyal customers give positive reviews on the organization service delivery and bring in more customers.
Customers can only come back to patronize more if they are happy with what they get. Through this, total quality management ensures that good feedbacks are obtained from customers and carefully analyzed.
3. Increased Profits
Also, total quality management ensures additional revenues and improved profitability for the organization.
Consequently, employees also get their remuneration as at when due, and this will boost their morale to work.
The stress of training for new staff will also be reduced because employees are motivated to work effectively to keep their beloved job.
Total quality management help to reduce the organization's running cost and improve profitability. It also promotes teamwork and togetherness among staff in the workplace as they strive to achieve organizational goals.
4. Well-Defined Cultural Values
Organizations that practice Total Quality Management develop essential values that make the workplace the right place to be.
The Total Quality Management knowledge spreads across all facets of an organization, from idea formulation to product development.
Conclusion
The importance of total quality management spread across all aspects of an organization. When total quality management principles and concepts are used devotedly in any organization, profitability will increase while errors and wastes will be minimized to the barest. Additionally, customer feedback, satisfaction, and loyalty will be easily achieved.
Furthermore, there will be an improvement in areas of teamwork as staff will come together to help achieve organizational goals and objectives.