Top Benefits of Having An Employee Recognition Program
Employees are key factors in the success of any organization or business. Interestingly, they not only want benefits and good pay but also a fair treatment to contribute significantly to the organization through their work and to be appreciated and valued for their efforts. To show appreciation and recognition, many organizations implement continues employee recognition programs intended to show gratitude to employees for a wide range of achievements.
A survey conducted by the SHRM and Globoforce consulting firm reveals that 80 percent of organizations have an employee recognition program. The most common recognition includes the award for the length of service, typically in five-year increments, and unmatched one-time achievement that comes with on the spot cash or impressive performance for a particular period of time.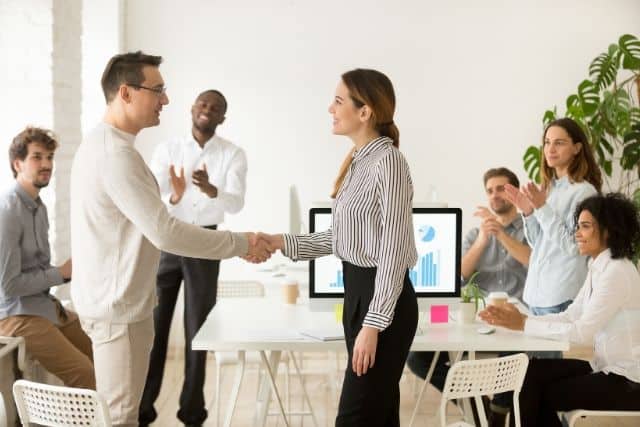 The rewards range from the simplest thank you notes and spot cash bonuses to gift cards and gift certificates. Some organizations get their plaques from EDCO Awards and Specialties for specially customized trophies and recognition awards. There are even some organizations that give their outstanding employees a vacation package.
Employee recognition is a vital investment in any kind of business because of the benefits that it provides to the entire organization. That is why many employers work hard on making their employees feel recognized, valued, and appreciated. Here are some of the benefits of having an employee recognition program.
Increases Employee Productivity
One of the most significant benefits of having an employee recognition program is an increase in employee productivity. When an employee feels that he is appreciated for his efforts, he will be motivated to perform well and finish his task on time. This will translate to increased employee productivity. For instance, when you are in manufacturing, the more products an employee can produce the more demands are met, which also means an increased chance of selling more products to your customers.
Transforms Employees To Engaged And Committed Employees
When employees are valued and appreciated at work, it drives them to become committed and engaged in the organization. Several pieces of research conducted reveal that companies that provide rewards and recognition to their employees have 14 percent of their employees becoming more engaged with their work. They become more productive and perform outstanding customer service. It is very important especially for businesses where there are employees in the frontline and are in direct contact with the customers. It is crucial that they feel valued and appreciated so they could provide excellent customer service to retain old clients and attract potential customers.
Encourages Employees To Achieve Team Goal
There will be times, especially in production and manufacturing businesses where employees are needed to do extra hours of work or report to the office on weekends to meet the production and the deadlines. Most often, employees do these extra works out of concern to the company or out of fear that they might lose their jobs if they fail to do what they are asked to do. If the company knows how to make its employees feel that they are valued, they will feel their importance as valuable members of the organization. As a result, the need to extend their working hours will not give them the feeling that they are being taken advantage of or overworked. By recognizing their efforts for going out of their way just to meet the deadlines, employees become more proactive.
Attracts Possible Candidates
Acquiring efficient and competent employees is crucial to the success of any business or organization. When your company needs to fill in vital positions, potential employees will apply for the job. Candidates, especially with good background and skills usually ask for feedback about the company from its employees. One of the things that potential employees are very eager to know about the company is how well it takes care of its employees.
Builds a Good Reputation For Your Business
Employees often talk about their experience at work with their family, loved ones, friends, and even potential clients. Whatever feedback the employee gives to these people reflects your business. Happy and well-appreciated employees effortlessly show their love for the organization through their actions and speech.
More Happy Employees
The person's greatest emotional need is to feel appreciated and valued employees are content and happy at work. Happy employees are productive and proactive employees that perform well at work. When employees are happy, absences are minimized and when an organization rewards perfect attendance expect little to zero absences. People have very simple needs and when you know how to meet those needs, it will translate to their performance at work, which ripples to the efficiency of your operation.