What to Do After You've Made Your Final College Decision 
College choice incorporates several factors, including cost, location, postgraduate success, or any other aspect that could impact college life. That aside, college choice will influence extracurricular activities, interaction skills, and campus' daily life. 
So before settling for any college decision, ensure that you understand your goals. These goals should be academic-oriented; after all, it's the primary reason you're applying for college. Not to worry, though. We'll walk you through some of the tips to leverage colleges once you receive your acceptance letter.  
Ready, let's cut to the chase:
1. Take the Inventory 
You have narrowed down your list of colleges, and it's now upon you to make that final decision. Usually, having a list of priorities should help you determine which college is the right fit for you. However, you might also find it helpful to compare these colleges in terms of their academic offerings, placement rates, professor accessibility, etc. 
2. Tour Campus
Campus tours are often informative and led by passionate student ambassadors. Also, it's an event administered by the college. This is an excellent way to explore the campus while leveraging the experience from a student's viewpoint. Even more, applicants should reach out to staff members and other students.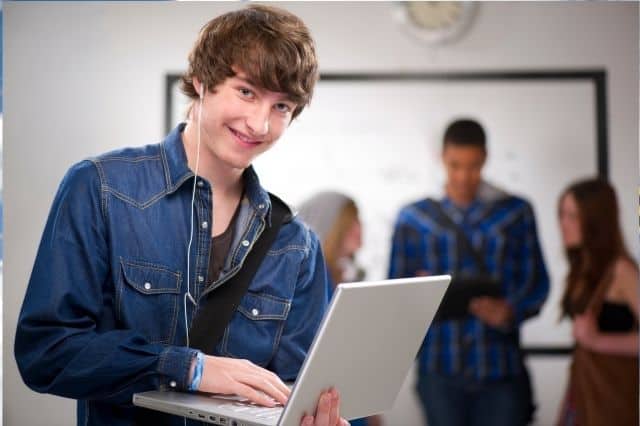 Additionally, applicants should spend extra time on campus, interacting with other students to weigh their ideas. Approach a few college students, inform them of your intent, and gather some little information about the school. Unfortunately, campus tours may not be possible due to the global pandemic COVID-19, so applicants should consider virtual visits as an alternative. 
3. Figure Out Your Finances 
It would help if you made your choice wisely by looking at the financial options you have. The choice you make should be heavily influenced by the finances each of those colleges has to offer. For example, it would be better to accept admission to a college that provides better financial aid than your top target university. 
The ideal college you choose should be able to cater to nearly all your educational expenses, including living expenses, textbooks, transportation, among others. Compare different financial aid documents and make sure that you have understood each of them before making a rational decision.
4. Take Note of the Consequences of Debt
When deciding on a college, choose one that offers better value for money. Once you receive an acceptance letter, do some in-depth research on the cost, leveraging both colleges' prices and quality. In cases where you've been offered a scholarship, please check on its terms and conditions. 
When postgraduate earnings are considered, a certain amount of debt may be reasonable. Even so, applicants should calculate ahead of time, paying attention to the short and long-term finances. It's also worth noting that college loans may follow you into your 40s, forcing you to commit to something you should have avoided years back.
5. Politely Withdraw Other Applications
While most students overlook this aspect, informing other colleges of your intentions is a must. Whether you were offered a scholarship or received an acceptance letter to enroll in a competitive program, notify the other colleges of your plans. 
Once you've decided which school to attend, let them know about your intentions so that your spot can be offered to another student. If the college provided financial aid, these funds would be transferred to another applicant. 
Withdrawal of applications is dead simple. Many campuses will send an email requesting you to withdraw your application or even provide you with an online form. Meanwhile, they shouldn't put much pressure on you. 
6. Examine Program Requirements
Carefully read through the academic program, if you already have one, and identify some of the requirements that could impact your graduation. Most colleges will require students to complete specific courses before they can graduate. Such may include foreign languages or even advanced math courses. 
Take much of your time and think whether the program is right for you. Decide if you can meet the chosen field of study's requirements and your chances of graduating at the end of the course. It will also help if you inquire about the professors or lecturers in the respective department. Find out if they will teach most of the program or if they depend on graduates for assistance.  
If the professors are available for any questions, please arrange for some time to meet up. Most of them are happy when you inquire more about their programs and professions. Even more, they will walk you through each step to help you decide on the program to choose. If you find the department friendly, you might be in the right place.
7. Focus on Postgraduate Success
College is a journey and should be treated as one. Upon enrolling in college, your ultimate destination should be the workforce. That's why students are advised to be career-minded when making the final college decision. 
According to Huntington Learning Centre, students should consider colleges with reputable work-study, internships, career opportunities, reliable alumni networks, or any other aspect that will land you a job once you graduate from campus. Further, Huntington advises applicants to seek colleges that will set them up for tomorrow's success. 
8. Understand How Majors Influence Career Options
Your choice of college, along with the major, will determine your career options in the future. These two decisions are critical and should not be taken lightly. Because a college major acts as a workforce determinant, it would be best to know how a major can impact your future earnings. 
Most importantly, choose a major in a field that you love, keeping in mind job opportunities and barriers that come with it. Some careers will require you to have a Master's degree or licensing requirements before they can offer you a job. While education is critical, what you intend to do with it, is also essential. 
9. Pay Attention to Institutional Values
Values were once the core focus of many institutions. However, the global pandemic has made this a challenge for both local and international universities. Applicants can now leverage an institution's values from the responses they receive despite the coronavirus. 
Focus on colleges providing opportunities and refunds, offering financial aid for emergencies, and grading options for students. Meanwhile, it would help if you also took note of the colleges that aren't doing the same. 
10. Factor in Family Ties
Family ties may enhance your chances of getting an acceptance letter. If your family is continuously arguing, the chances are that you'll be deprived of the privilege and the equity efforts at the campus. In such cases, legacy admissions are offered to such students; however, they should find a way of getting the best out of it. 
The opportunities offered by legacy admissions will vary depending on the college. Some institutions have interfered with the whole process. Even so, it's a factor worth implementing. Applicants who are beneficiaries of legal admissions should maximize the opportunity and implement it in the admission process. Meanwhile, family ties can enhance familiarity with a college.
11.Trust Yourself to Make the Right Decision
It's a no-brainer that opinions will vary from people who invested heavily in college decisions. However, the final decision will be on the student. While your family and friends can provide you with useful insights, it's worth noting that the ultimate decision is up to the applicant.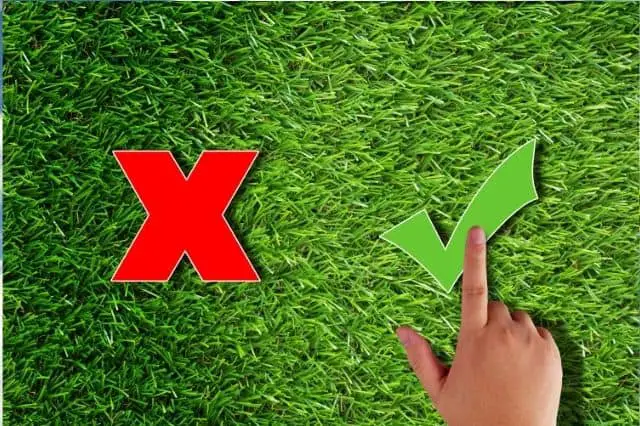 Of course, friends and family will influence your decision-making, but don't let their choices get the better of your mind. After all, you'll be the one to enroll in college. Don't fret about making the right decision; instead, believe in yourself to settle for a decision.
12. Note that No Decision is Truly Final
Let's face it – students rush into making decisions and end up enrolling in colleges that do not feel right to them. Often, this is a result of influence from peers, including family and friends. Not to worry, though; you can always change your decision even after making that final college decision. 
Whether you want to change a college major or transfer to an affordable school, or even relocate to a school that's closer to home – your prerequisite. You can always move to a school that you feel is a better fit for you. 
Alternatively, you can opt for a gap year and enroll when you feel that you're ready to settle down. Taking a gap year is often recommended when you feel that you can't handle the pressure at hand. It hardens you for college life while letting you explore the world.  
Frequently Asked Questions
1. Can I apply after making a regular decision?
College applications will vary depending on the school. While some colleges will allow late applications, others won't enable your application online, so you'll have to apply traditionally. This involves printing and mailing it to the school. Note that this only applies to colleges that accept late applications. 
2. Do colleges look at my final transcript?
Yes, colleges will require you to attach a copy of your final transcript to ensure that you qualify for the major you're applying for. Failure to do so will mean that you did not examine the program requirements. 
3. How do I know if you got rejected from college?
Colleges won't tell you that your application was rejected but rather upload a general rejection letter on their official website. Often, the rejection letter will congratulate you for applying and state their reasons for not shortlisting you as one of their candidates.  
4. How long does it take for a college to make a decision?
Most colleges will take an average of six to eight weeks to make a decision. If the college approves of your application, you can expect an acceptance letter between March to April. Usually, regular admission deadlines are done at the beginning of the year. 
5. When should you decide on a college?
Deciding on a college shouldn't be taken lightly. Choosing a college involves several factors, and as such, you need to weigh the merits of each college. After all, colleges don't expect you to make a decision overnight. However, deadlines are very critical to them. 
6. How Do You Make a Decision?
Making a decision can be overwhelming; however, the practices below can be useful:
Don't allow stress to get the better of you

Take some time off

Leverage the pros and cons

Examine your career goals

Take note of all the possibilities

Talk about it with your close relatives or friends

Make an inventory.