MES and Manufacturing Operations Management
There's a lot of confusion regarding the distinction between MES and MOM. There's a faction that thinks MES is only a component of MOM. Other people believe that the two mean different things, with each defining a specific functional space. Yet, some are firmly persuaded that the two mean precisely the same thing.
But, what are they?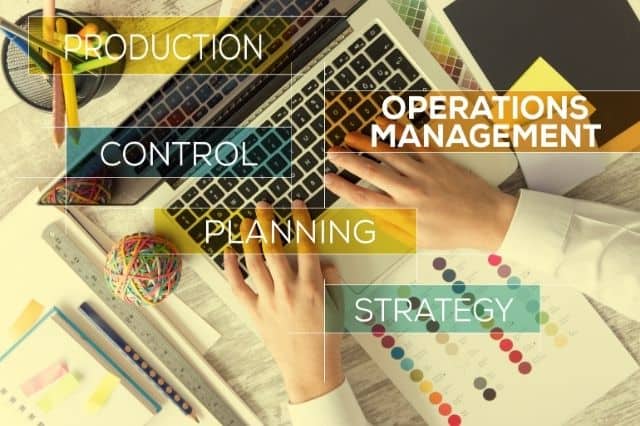 What Are MES and MOM
Manufacturing Execution System (MES)
MES is an abbreviation for Manufacturing Execution System (MES). By definition, it's an information system that facilitates the tracking and monitoring of the manufacturing process on the factory floor. The main preoccupation of MES is to see to it that all the manufacturing processes follow the laid down procedures so that there are increased productivity and minimal wastage. 
As a comprehensive system, MES controls all the activities taking place on the factory floor. Some of the activities and processes here include customer orders, master schedule, the MRP system, and other planning sources. 
It works to ensure and achieve efficiency in operations by lowering costs and ensuring maximum productivity. An excellent example of MES would be in the construction industry, where the construction team first builds the architectural design and plans with inputs from MRP and the Master Schedule. 
History of Manufacturing Execution Systems (MES)
MES traces its history back to the 1970s when manufacturing companies used software apps to automate their accounting processes. With time, the applications were advanced so that they could be standard inventory management features. 
In the early 1980s, Material Requirements Planning systems – MRP were introduced to cater for material control, planning, and production definition. 
AMR Research defines MRP as "a dynamic information system that drives effective execution of manufacturing operations." He's the one who first coined the term MRP in 1992. 
During those days, MRP system models were primarily on-site applications coded in a manner that could represent an organization's manufacturing process. In the modern manufacturing era, the MES application is more than just a data collection app and now includes complex software packages. 
Core Functions of MES
The American National Standards Institute (ANSI) developed the ISA-95 standard to avail standard terminologies and abstract models to facilitate easy exchange of information between manufacturing operations systems and enterprise business systems.
The 1997 MES 11 model published contains the important functions of an MES, including quality, sequencing, scheduling, and maintenance.
The most updated MES standard includes the following functionalities: 
Data collection and acquisition

Scheduling

Performance analysis

Staff and resource management

Document management
What are the Benefits of MES?
An MES automation system has several key benefits, including low costs, increased productivity and efficiency, timely delivery, and high-quality products. Others include the following: 
Efficient manufacturing cycle time

Reliable and accurate sequence planning

Eliminates data entry time

Eliminates paperwork 

Reduces lead times

Empowers plant operators

Improves product quality

Eliminates lost paperwork

Enhances the planning process

Reduces work-in-process

Improves customer service

Reduces setup costs, wait times
How do ERP and MES Work Together?
Both MES and ERP (enterprise resource planning software) can be synchronized to work together perfectly. 
The two software, when combined, become a powerhouse since they bring together unique and desirable capabilities that lead to well-round results. Some of the capabilities that complement each other include higher operational clarity, monitoring, and adjustment of business plans. 
Why Can't I Just Build To The Order Schedules from ERP?
You'll agree that the modern shop floor is dynamic and complex. For this reason, the nature of scheduling used should have the capacity to account for the different levels of variations. 
These capabilities are beyond the abilities of Master scheduling, MRP, and the like. On the other hand, MES automation considers these dynamics and controls the conventional plant shop floor's crucial details. 
Here is a sneak peek into the causes of variation on the shop floor.
Labor absenteeism

Machine breakdowns

Alternative work plans

Changing setup times

Availability of transport

Changing delivery dates

Quality problems

Cleaning and maintenance times

Lack of quality resources

Alternative parts list
One way of compounding this variation is to ensure that the right tools are placed in the designated front-line places on the shop floor. That will make it easier for the personnel to put the right resources to the correct use so that they're able to maximize production, cut down on time wastage, and avoid injuries. 
Besides, it's important to have an MES that operates in real-time so that the schedulers have the opportunity to react by taking corrective measures to remedy any errors that might lead to variation. 
Closed Loop Integration
Another key feature of A Class A MEs is that it needs to have the capacity to integrate with the other complementary subsystems in an organizational setting. This is important because it eliminates the painstaking process of re-entering considerable amounts of data and brings the surrounding systems closer, making it easy to achieve the organizational goals. 
For instance, there has to be coordination between the shop floor, which supplies the critical information needed to update the other important components of manufacturing ERP systems such as Costing, Procurement, and Inventory. In such seamless coordination of activities between different systems, it's even possible to keep customers updated on their delivery time and date. 
What Is Manufacturing operations management (MOM)?
MOM is a comprehensive solution that provides elaborate visibility into all the manufacturing processes; it's possible to improve manufacturing operations performance steadily. MOM is considered to have evolved from MES. So it entails all the production processes that aim at improving quality management, manufacturing execution systems, advanced scheduling and planning, and R&D management.
Redefining MOM
Many manufacturing companies are still hanging on to the less efficient production approaches not because they're effective but because they're not ready to let go of what they're familiar with and go for what they don't know. 
It's been proven beyond a reasonable doubt that a company that employs better management of industrial operations standards has a higher chance of success than one still holding onto traditional approaches. For one, these old approaches are riddled with many inconsistencies that make them both inefficient and unreliable. It's technically challenging to collaborate, meaning that there can't be transfer and sharing of skills. 
That's where MOM and compatible MES software have helped to achieve important milestones, particularly in helping the plant remain organized and orderly. The most important aspect of a MOM system is that it should be easy to use and modeled based on real-world dynamics. A model-driven MOM should be such that they remain relevant, versatile, and enable procedures required for optimal functioning of the organization. 
Such a system always tries to offer a unique approach in the work environment by modeling real-world interactions between the plant and its operators. It creates an environment that makes the operators feel empowered and thus ready to refine and streamline the processes in a manner that's needed for optimal functioning. 
Who Benefits from MOM?
Effective Manufacturing Operations Management provides benefits to both the plant management and the deliver benefits for both the plant management and operators. 
Management Can: 
Document compliance – The MOM system helps managers ensure their products meet the required specifications, thus reducing recalls to the lowest possible point. That directly means that your brand equity is protected through consistency in quality. 

Drive business performance – managers can tell if people follow the prescribed standard operating procedures and adopt the stipulated best practices. In case there are deviations, managers can track and know where the problem is, thus making it possible to institute the necessary corrective measures. 

Visualize and see the process – through the enhanced decision-making and supply chain visibility. Managers can make better planning decisions and stand a better chance of achieving customer satisfaction targets. 
Join the bandwagon – the ultimate goal of MOM systems is to facilitate closer integration of business planning functions with operations with the view of increasing agility.
Plant Engineers Can: 
Go lean –  through the provision of electronic work instructions to the plant operators who can execute their mandate conveniently and cost-effectively. Such uninterrupted production is key to maximizing product quality and also optimizing inventory levels. 

Optimize asset utilization – through the monitoring of asset overall equipment effectiveness (OEE) and downtime events. In the end, it's possible to identify bottlenecks and establish the best practices to be used in doing equipment-to-equipment and line-to-line performance effectiveness.

Maintain quality – by following established production processes, standard job procedures, and proper use of materials, thus meeting the expected product quality.   
Conclusion
MES came into existence in the early 80s and has had a tremendous impact on the construction industry. As we've seen, it played a critical role in collecting data in real-time, thus giving direction in the kind of needed decisions. In this regard, it's possible to achieve production goals provided that you synchronized the other components to work together.
MOM avails a more comprehensive product solution while the MES is concerned with the production process and the specialized software solutions. The MOM encompasses the new dimension of traceability, quality, maintenance and covers the ISA-95 architecture standards.